Vietnam Era Veteran Needs Help Paying for Graduate School
Mark Kantrowitz
July 02, 2012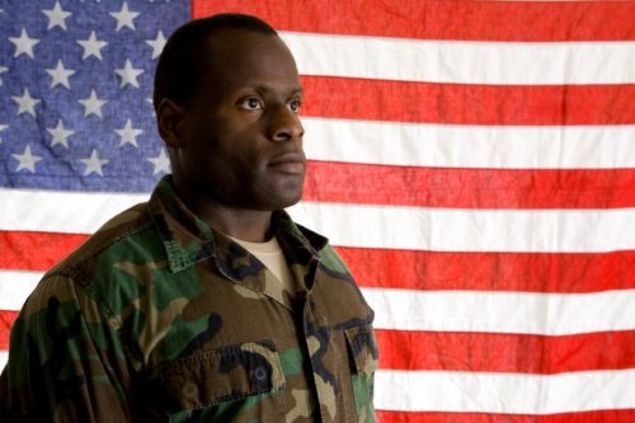 Students who are in their 50s and 60s should be especially careful to borrow no more than they can afford to repay in 10 years or by retirement, whichever comes first. Student loans do not disappear when the borrower retires and there's no new income after retirement to help repay the loans, just retirement and disability benefits.
A report by the Federal Reserve Bank of New York found that 11.8% of student loan borrowers with outstanding student loan debt are age 50-59 and 5.3% are age 60+. The average debt is about $21,300 for people age 50+ and about $18,600 for people age 60+. One can infer from the Federal Reserve data that about 6% of people age 50+ and 3% of people age 60+ still owe money on their student loans.
Some online colleges may steer students toward private student loans, which are often more expensive than federal student loans. Older students who choose to borrow to pay for college should borrow federal first, as federal education loans are not only cheaper and more available than private student loans, but they also have better repayment terms. In particular, income-based repayment is available for federal student loans but not for private student loans. Income-based repayment can yield an affordable monthly payment, especially for borrowers who are retired or who will be retiring soon. Federal student loans for graduate school include the unsubsidized Stafford loan and the Grad PLUS loan.
While an online college may be convenient, it may not be the least expensive option. Shop around. A local public college, for example, may offer special discounts to students who are retired or close to retirement.
Even if a student in his or her 60s is planning on working well past the normal retirement age, it isn't always possible to do so. Health issues can sometimes get in the way. A more practical solution may involve searching for a better job, rather than going into debt for an education that may not pay off, given the limited remaining work-life.
When applying for jobs, Vietnam era veterans should inform the employer about their military service. The Vietnam Era Veterans' Readjustment Assistance Act (VEVRAA) requires certain employers, such as federal government contractors, to take extra steps to employ Vietnam era veterans. See also the US Department of Labor's Veterans' Employment and Training Service (VETS).
Need money to pay for college?
Every semester, Fastweb helps thousands of students pay for school by matching them to scholarships, grants and awards for which they actually qualify. Sign up today to get started. You'll find scholarships like the $2,000 "No Essay" Scholarship from Niche, a scholarship open to all U.S. students and those planning on enrolling within 12 months.
---