Vietnam Era Veteran Needs Help Paying for Graduate School
Mark Kantrowitz
July 02, 2012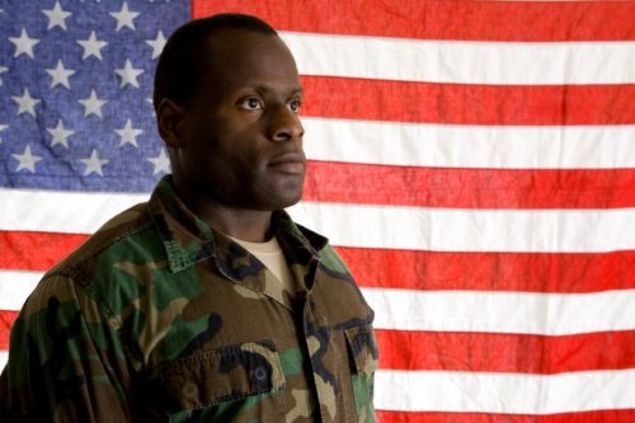 I will soon be 60 and have returned to school to get a Master's degree in Psychology as I could not get a job here with a BA and compete with younger people. I have used up my GI bill (Vietnam era Navy vet), received a loan for money for school, but have to live off of that as well as I cannot work and go to school at the same time. I have two As and will probably get one in statistics (my third course) as well. The school told me I could apply for another loan, but now I am told I cannot. I am enrolled in a very intense online program and need help. I was recently diagnosed with skin cancer, but do not know how bad it is yet and have other health issues as well. I still desperately want to work, even though I am helping two other women with severe cancer issues (one will move in with me since she has no insurance) and going to class and devoting my life to getting good grades; this education does take time and dedication to do right. PLEASE help me! I have always helped others, raised three children alone and even through severe hardships, kept going. How do I get money now??? — P.E.
You are to be commended for your service to our country and all that you continue to do to help others.
Aside from federal veterans education benefit programs like the GI Bill, there are several private scholarship programs for veterans. When completing a scholarship search profile on Fastweb, edit the profile via the link in the top right corner of the page to specify your military service background. There may also be resources on Military.com that can help you. Military.com, like Fastweb.com, is owned by Monster Worldwide, the premier resource for job seekers and employers.
Good resources include the Veterans Support Foundation, Vietname Veterans of America and the Tillman Military Scholars program.
Contact the VA to ask about disability benefits. Depending on the type of cancer, Vietnam veterans may be eligible for disability compensation for certain service-connected diseases. Skin cancer is not currently one of these diseases, but there has been some research linking Agent Orange exposure to higher risk of melanoma, so this may change.
The FinAid site publishes a list of cancer scholarships. Financial aid for treatment and medications, as opposed to financial aid for college, may be available from the Patient Advocate Foundation, NeedyMeds and the Partnership for Prescription Assistance.
As a general rule, undergraduate and graduate students should borrow no more for their education than their expected annual starting salary, regardless of age. If total education debt is less than the borrower's annual income, the borrower will be able to repay the debt in about 10 years. If total student loan debt exceeds annual income, the borrower will struggle to repay his or her student loans.
Need money to pay for college?
Every semester, Fastweb helps thousands of students pay for school by matching them to scholarships, grants and awards for which they actually qualify. Sign up today to get started. You'll find scholarships like the $2,000 "No Essay" Scholarship from Niche, a scholarship open to all U.S. students and those planning on enrolling within 12 months.
---