Types of Aid: Dollars for Change
By Kay Peterson, Ph. D.
September 04, 2008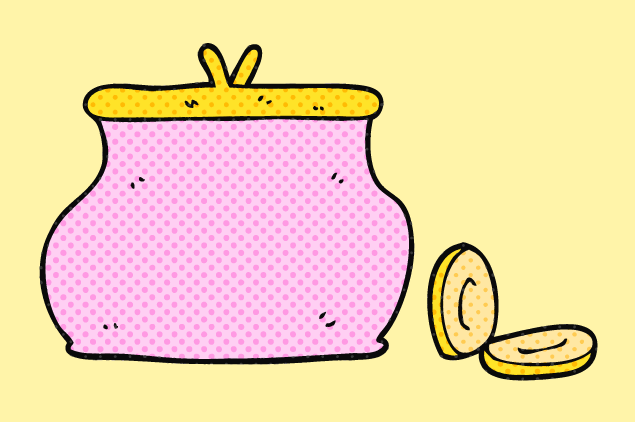 With college costs rising, most students need help paying for higher education. And most will rely on more than one source to cover costs. Learn how to put together the pieces of your financial aid package.
Grants
Grants are awards based on financial need or funds distributed to support a specific project (e.g. research grants). This is free money that doesn't have to be repaid.
Federally-sponsored grants include the Pell Grant and the Federal Supplemental Educational Opportunity Grant (

FSEOG

). Both are based solely on financial need.
To apply for federally sponsored grants, fill out a

FAFSA

(Free Application for Federal Student Aid) as soon after January 1 as possible. To learn more about federal aid, consult the U.S. Department of Education's

FAFSA

Web site: http://www.fafsa.ed.gov/.
Scholarships
Scholarships are short-term or lump-sum awards that are distributed according to criteria set by the scholarship provider (financial need, academic or civic distinction, hobbies, etc.).
Since criteria vary, be sure to check application requirements before you apply.
Scholarships are often provided by private sources, such as schools, companies and organizations.
Find scholarship opportunities that are right for you by using FastWeb's free scholarship search.
Work-Study Programs
In work-study, you earn your financial aid by working either on or off campus. It's a great way to earn money for college while gaining valuable work experience. Work-study assistance may be provided by private sources, through the school or as part of the Federal Work-Study program.
Loans
These are funds that must be repaid either by students or their families.
Federal government loan programs include:

Student Loans:

Stafford Loan: administered either by the Federal Direct Student Loan Program (

FDSLP

) (in which funds are provided directly by the federal government) or by the Federal Family Education Loan Program (

FFELP

) (in which funds are provided by private lenders, such as banks, credit unions and savings & loan associations).
Perkins Loan: for undergraduate and graduate students with exceptional financial need. This is a campus-based loan program, with the school acting as the lender using a limited pool of funds provided by the federal government.
Need money to pay for college?
Every semester, Fastweb helps thousands of students pay for school by matching them to scholarships, grants and awards for which they actually qualify. Sign up today to get started. You'll find scholarships like the Course Hero's $5,000 Scholarship, and easy to enter scholarships like Niche $2,000 No Essay Scholarship.
---