Top Ten Myths About Scholarships
Mark Kantrowitz
October 02, 2011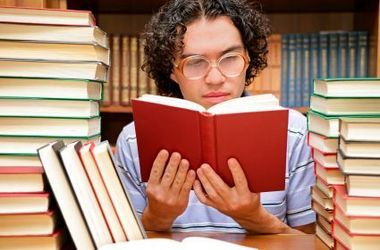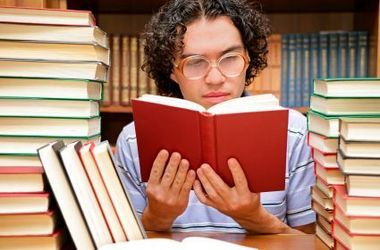 Only High School Seniors Can Apply for Scholarships
Myth: Only high school seniors are eligible to apply for scholarships.
Reality: Students can apply for scholarships at every grade level, including kindergarten, elementary, middle and high school, as well as current college students.
Many families wait until spring of the senior year in high school to figure out how to pay for college. But there are scholarships with deadlines in every month of the year. The deadlines tend to peak in the fall and spring, so a student who waits until spring of the senior year in high school will miss about half of the deadlines for seniors.
But there are also many scholarships for students in lower grades, even elementary school. These include scholarships for making a peanut butter sandwich (with a $25,000 top prize!), the national spelling bee, the national geography bee and many art, writing and community service scholarships.
You won't find scholarships for children under age 13 in any of the free online scholarship matching services because a federal privacy law precludes collecting information from underage children. The Children's Online Privacy Protection Act (COPPA) requires verifiable parental consent to collect information from children under age 13. The scholarship sites work by matching the student's personal background profile to a large database of scholarships. This necessarily involves collecting personal information from the student. But verifying parental consent in an online setting usually involves collecting a credit card number, which is antithetical to the nature of a free scholarship matching service.
Instead, the FinAid web site, which doesn't require registration, makes available a list of scholarships for students in younger grades at www.finaid.org/age13.
If a younger student wins a scholarship, most scholarship programs will hold the scholarship in escrow until the student matriculates in college. A few scholarship providers will contribute the scholarship funds to a 529 college savings plan in the student's name.
Students should also continue searching for scholarships after enrolling in college. There are many scholarships that are open only to students who are already enrolled in college. Fastweb automatically notifies students of new awards that match their personal background profile throughout high school and college as the awards are added to the Fastweb scholarship database. The Fastweb site assumes automatic grade progression at the end of the academic year, but it is a good idea for students to update the personal background profile periodically.
It is important to start searching for scholarships as soon as possible. Students who wait until the summer after their senior year in high school will find very few scholarships available for the fall. Most of the scholarships with deadlines in the summer months are for scholarships that will be awarded for the subsequent academic year. The FinAid site offers a set of last minute tips on paying for college, such as applying for federal student aid, using education tax benefits like the Hope Scholarship tax credit, and looking into employer tuition assistance programs, tuition installment plans and student employment.
Next: Private High School Students Win More Scholarships
Need money to pay for college?
Every semester, Fastweb helps thousands of students pay for school by matching them to scholarships, grants and awards for which they actually qualify. Sign up today to get started. You'll find scholarships like the $2,000 "No Essay" Scholarship from Niche, a scholarship open to all U.S. students and those planning on enrolling within 12 months.
---