Financial Aid >> Browse Articles >> Grants
Financial Aid >> Browse Articles >> Loans
Financial Aid >> Browse Articles >> Work Study
Top 10 Tips for Financial Aid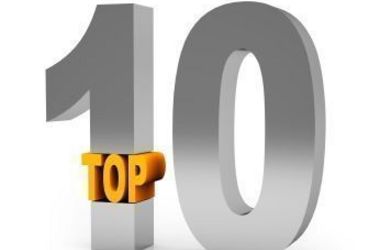 The top 10 financial aid tips.
Tip 1:
Prioritize your efforts, starting with the federal government. Then turn to the private sector for additional assistance. Visit FinAid.org to learn about all your funding opportunities.
Tip 2:
Learn all you can about the college financial aid process. Be sure to meet your aid administrator and establish a relationship.
Tip 3:
Submit the Free Application for Federal Student Aid (FAFSA) at fafsa.ed.gov, even if you don't think you qualify for aid. Being rejected for federal aid is sometimes a prerequisite for private awards. Submit the FAFSA even if you didn't qualify last year, as criteria change every year.
Tip 4:
Apply for aid as soon as possible after January 1. Do not wait until you've filed your taxes or been admitted. The early bird always gets the worm — and sometimes the scholarship!
Tip 5:
Inform financial aid administrators about atypical expenses or unusual financial circumstances. Certain adjustments may be made to assist you.
Tip 6:
Take advantage of tuition prepayment discounts. Some colleges offer up to a 10% discount for early payment.
Tip 7:
Money from grandparents should be paid in your name directly to the school. This avoids gift tax liability. But sometimes it is better for grandma and grandpa to wait until after you graduate to help you pay off your student loans, since money paid directly to the college may reduce your need-based aid eligibility. See Why Your Grandparents Could be Your Meal Ticket to College for other advice for grandparents.
Tip 8:
Investigate company-sponsored tuition plans. Many employers will invest in the education of their employees.
Tip 9:
Apply! You can't win awards or receive funds for which you do not apply, so pay attention to deadlines.
Tip 10:
Use free scholarship matching services like FastWeb at www.fastweb.com to help you find the private sector assistance you need!
---