The Recession-ized Loan Guide
The loan market has changed and it will affect your student loans.
By Kathryn Knight
April 21, 2009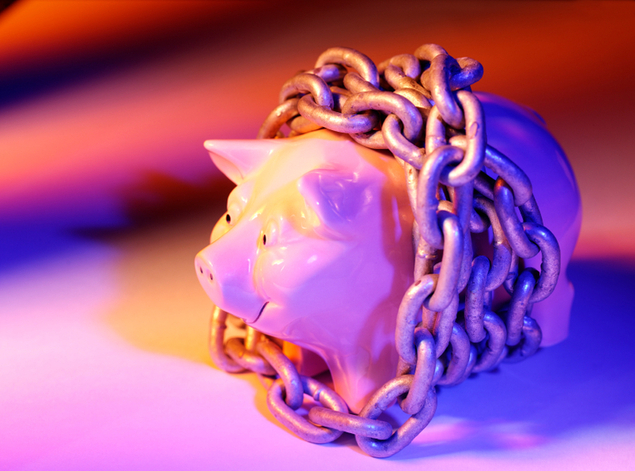 You have to be completely oblivious to not know about the barrage of bailouts by the federal government by now. Unfortunately though, there is no news on a possible student loan bailout. So for now, students need to simply get smart on future loan opportunities. Even though you're already in school, it's not too late to get more help.
Federal Student Loans
As of right now, the federal government is vowing that the federal student loan market will remain unaffected by the current financial climate. The only thing that will increase is the number of families applying for federal student aid. Students already in school need to seriously consider the benefits of either filling out the Free Application for Federal Student Aid (FAFSA) for the first time or renewing their FAFSA to note any changes.
Filling out or renewing the FAFSA allows students to participate in student loan programs. While these programs may or may not be included in a student's initial financial aid package from a school, there are several federal education loan programs that are available to everybody, even wealthy families. Though most families prefer that their children not take out loans, these economic times leave many families without a choice. Federal student loans are the best bet because they offer interest rates as low as 5%. The most widely-used student loan, the unsubsidized Stafford loan, has a 6.8% interest rate.
So long story short…fill out or renew the FAFSA and talk with your college's financial aid offices for federal student loan opportunities and other student aid options.
Private Student Loans
More than 45 private student loan lenders had dropped out of the market, and that number is expected to increase. Students that are in dire need of new monies to help finance their education should use private lenders as a last alternative rather than a first. The federal loans are less expensive and more available than private student loans.
Peer-to-Peer Lending
A great alternative to seeking out private loans is to simply ask your peers for money. Peer-to-peer lending sites are cropping up all over the internet. They provide students with a legitimate outlet to borrow money from family and friends at a low interest rate. Additionally, the sites help students formulate a repayment plan. So, rather than getting an envelope from Grandma signed with x's and o's and a pinky promise to pay back, students can borrow through a more formal process. Check out FinAid's guide to peer-to-peer education loans for more peer-to-peer lending information.
Need money to pay for college?
Every semester, Fastweb helps thousands of students pay for school by matching them to scholarships, grants and awards for which they actually qualify. Sign up today to get started. You'll find scholarships like the Course Hero's $5,000 Scholarship, and easy to enter scholarships like Niche $2,000 No Essay Scholarship.
---