Financial Aid >> Browse Articles >> Expert Financial Aid Advice
Financial Aid >> Browse Articles >> Loans
Financial Aid >> Browse Articles >> Private Student Loans
The Horrors of Defaulting on Education Debt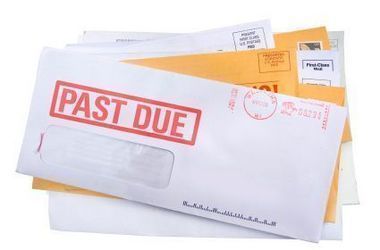 Mark Kantrowitz
November 12, 2009
Default Due to Identity Theft affects Security Clearance
Robert is an active duty member of the U.S. Air Force with 15 years of service to our country. He borrowed several student loans in the late 1980s and early 1990s to pay for graduate school. He paid off these loans in full. When he applied for a home mortgage in 2004, however, he discovered that there was a defaulted student loan in his credit record totaling more than $150,000. He believes he is the victim of identity theft from when his wallet was stolen in 1994. He contacted the state guarantee agency who refuses to offer him any options other than to repay the debt. Even though the debt is not his, he began making payments on it because financial irresponsibility can lead to discharge from the Armed Forces. This debt situation caused a long delay in the upgrade of his security clearance from Secret to Top-Secret because of the impact on his credit rating.
The Higher Education Reconciliation Act of 2005 amended the Higher Education Act of 1965 to provide for a discharge of federal education loans resulting the crime of identity theft committed against an individual. However, the US Department of Education implementation of this discharge provision requires the victim to obtain a court judgment that finds that the individual was a victim of identity theft and that identifies the names of the perpetrators of the crime. Due to these stringent requirements, this statutory change does not provide meaningful relief to most victims of identity theft. The discussion on page 61985 of the 11/01/2007 Federal Register does state that "the individual who is the named borrower on a FFEL or Direct Loan that was falsely certified as a result of the crime of identity theft is not liable for a loan that borrower did not execute or authorize another to execute on the borrower's behalf, whether or not the loan is discharged based on a crime of identity theft" and that "an individual who can demonstrate that his or her signature was forged on a FFEL or Direct Loan note is relieved of the debt under common law and State laws against forgery." But in practice state guarantee agencies seem to ignore this discussion and require repayment of the debt.
The Burden of Collection Charges
John borrowed $37,600 to pay for his education, graduating in 1995. A few years later he defaulted on his loans due to a variety of unfortunate circumstances. A few years after that, he rehabilitated the loans. However, in the 10 years since he entered repayment, he's paid a total of more than $54,200 on his debt and still owes $25,000 on the debt. By the time he's paid off the debt in full, he will have paid a total of more than $100,000. If he hadn't defaulted on the debt, his total payments on a 10-year term would have been a little less than $54,500. The difference is due mainly to collection charges of up to 25%. (The actual cost of collection for his loans was much less than these collection charges, but the US Department of Education currently interprets the Higher Education Act of 1965 as allowing collection charges to be based on the average cost of collection and not the actual cost of collection.)
The consequences of default have also taken a toll on his personal life. When his wages were garnished he was unable to pay his child support obligations, causing a great deal of stress. (While federal regulations allow employers to comply with family support orders, in practice the wage garnishment amounts do not consider child support obligations, leaving very little money available to pay bills.) He has also not been able to buy a home or new car or get a credit card.
This is very frustrating for John, who says, "I didn't get $100K worth of education — why should I pay for it?" He wishes there were some sort of amnesty for defaulted borrowers who have paid their debts.
---