Financial Aid >> Browse Articles >> Expert Financial Aid Advice
Financial Aid >> Browse Articles >> Loans
Financial Aid >> Browse Articles >> Private Student Loans
The Horrors of Defaulting on Education Debt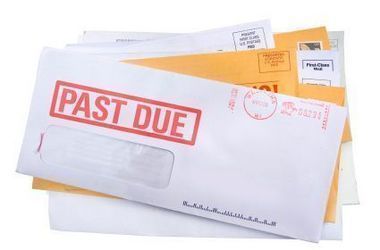 Mark Kantrowitz
November 12, 2009
This is a cautionary tale of the consequences of defaulting on education debt, based on the experiences of seven borrowers of federal and private student loans. The stories are all true, but names and inconsequential details have been changed to protect the borrowers.
Education debt is a necessary evil. Most students graduate from college with debt. For example, seven out of every eight Bachelor's degree recipients in 2007-08 who applied for federal student aid graduated with student loans. Every graduate and professional student who applied for federal student aid and graduated with a degree in business, law or medicine had to borrow to pay for their education. The bottom line is that college means debt, since student loans are unavoidable for all students except for those who come from the wealthiest of families.
If education debt is evil, then defaulting on your student loans is a one-way ticket to hell. The following borrowers have each encountered some of the more horrific consequences of defaulting on federal and private student loans, in most cases through no fault of their own. The toll is not just financial, but extends into their personal lives and affects their families too. Many experience very high levels of stress and feelings of self-loathing, even resulting in clinical depression, hospitalization and thoughts of suicide. Their debts are so severe that trying to find money to pay bills for necessary expenses is like trying to squeeze blood from a stone. When Halloween is a distant memory, these borrowers will still be living with the nightmare of their student loans.
Revenge of the Universal Default
Richard graduated from undergraduate school with little debt, having attended an in-state public college. But his career aspirations in the social sciences and humanities require a doctorate, and attending the top graduate school in his field meant a move to New York City. The only available financial aid involved borrowing federal and private student loans, and a lot at that. To try to make ends meet Richard also worked 30 hours a week. Even so, he accumulated a hefty balance on his credit cards on top of the student loans. Moving out of New York helped cut his costs, but not by enough.
An attorney advised him to file for bankruptcy on the credit cards, telling him that he'd then have some breathing room to complete his education and begin repaying the student loans. The attorney said that bankruptcy would not prevent him from continuing to get federal student loans, but it would likely disqualify him from obtaining any further private loans. (If credit card debt is your only reason for filing for bankruptcy, don't do it. If you simply stop making payments on the credit cards you'll be no worse off, and you may be able to negotiate with the credit card issuers to reduce the payments to a more manageable level.)
To his surprise, it turns out that his private student loans had a universal default clause. (Universal default clauses were banned for credit cards and open-ended consumer credit plans by the Credit Card Act of 2009 (P.L. 111-24), but not for private student loans.) After Richard's Chapter 7 bankruptcy discharged his credit card debts, the holder of his private student loans told him that he was now considered in default on his private student loans because of the bankruptcy filing. As a result, his private student loans were now due and payable in full even though he was still enrolled in graduate school. Even if he hadn't filed for bankruptcy, he would have had only a few years left on the in-school deferment, since his private student loans capped the in-school deferment at four years.
He has been forced to take leaves of absence from the graduate program to work full-time to deal with his debt. The heavy work load and stress from the oppressive debt has prevented him from finishing his doctorate. He's now living in another country while he works on his dissertation. He's thinking about staying there after he graduates because he won't be able to maintain a normal lifestyle and also repay the private student loans given how much the collection charges have caused the balance to grow. (He has not and does not intend to default on his federal education loans.)
Richard offers several lessons to future student borrowers: Read the fine print on your student loans carefully, especially any limitations on the duration of the in-school deferment and also any universal default clauses. Be aware that graduate school in the social sciences and humanities is likely to lead to a heavy debt load. Try to find a way to focus full-time on your studies, as dividing your attention between work and school will cause delays in completing your degree.
---