Financial Aid >> Browse Articles >> Loans
Financial Aid >> Browse Articles >> Expert Financial Aid Advice
Solutions for Borrowers Who are Having Trouble Repaying Education Loans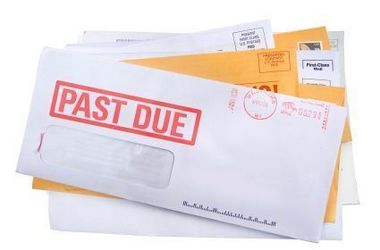 Mark Kantrowitz
April 21, 2009
Solutions for Completely Unmanageable Debt
It is very difficult to get federal and private education loans discharged in bankruptcy.
However, if your income is insufficient to both repay the debt using income-based repayment and provide for a minimal standard of living (e.g., you are living below 150% of the poverty line), this situation is expected to persist for most of the term of the loan and you made a good faith effort to repay the debt, you may be able to get an undue hardship discharge. It is generally a good idea to have first exhausted your other options for repayment relief and to have tried to cut your living costs. If you satisfy these criteria there are about even odds of the bankruptcy judge granting you a full or partial discharge. You are more likely to get an undue hardship discharge if the financial difficulty was due to circumstances beyond your control. You are also more likely to get private student loans discharged than federal education loans, because the federal education loans provide more options for repayment relief. (For example, federal loans can be cancelled for total and permanent disability, while private student loans generally do not have such a cancellation provision. So a borrower with a disability may need to seek an undue hardship discharge.)
Rehabilitating Defaulted Loans
If you defaulted on your federal education loans, but are now able to begin making payments on the loans, you may be able to rehabilitate the loans. This can remove the default from your credit history and let you regain eligibility for federal student aid. You must make arrangements with the current holder of the loan to repay the loan. After you have made six full and voluntary on-time payments over the course of six months, you will regain eligibility for federal student aid. After you have made 9 of 10 consecutive payments within 20 days of the due date, you can apply to have the loan rehabilitated. If the guarantee agency is able to sell the loan to a lender, the loan will be considered rehabilitated and the default will be removed from your credit history. (Rehabilitation is also available for Federal Perkins loans and loans in the Direct Loan program.) Call the US Department of Education's Default Resolution Group at 1-800-621-3115 or TTY 1-877-825-9923 for more information. See also Defaulting on Student Loans on FinAid for more information on defaulted education loans.
Help with Loan Problems
If you are having a problem with your federal student loan, contact the FSA Ombudsman at the US Department of Education. The FSA Ombudsman is dedicated to helping students and parents resolve disputes and other problems with federal education loans. The FSA Ombudsman will research your problem in an impartial and objective manner and will try to develop a fair solution. The FSA Ombudsman does not have the authority to impose a solution. Nevertheless, many students have found the FSA Ombudsman to be helpful in resolving disputes with lenders. You can contact the FSA Ombudsman by phone at 1-877-557-2575, by fax at 1-202-275-0549, by mail at U.S. Department of Education, FSA Ombudsman, 830 First Street, NE, Fourth Floor, Washington, DC 20202-5144, or by email at fsaombudsmanoffice@ed.gov.
The Student Loan Borrower Assistance Project run by the National Consumer Law Center is another source of information and other resources for dealing with debt problems. They give suggestions on ways of negotiation with lenders for some relief, information about loan rehabilitation, and provide a list of the various guarantee agency ombudsmen.
Need money to pay for college?
Every semester, Fastweb helps thousands of students pay for school by matching them to scholarships, grants and awards for which they actually qualify. Sign up today to get started. You'll find scholarships like the $2,000 "No Essay" Scholarship from Niche, a scholarship open to all U.S. students and those planning on enrolling within 12 months.