Financial Aid >> Browse Articles >> Loans
Financial Aid >> Browse Articles >> Expert Financial Aid Advice
Solutions for Borrowers Who are Having Trouble Repaying Education Loans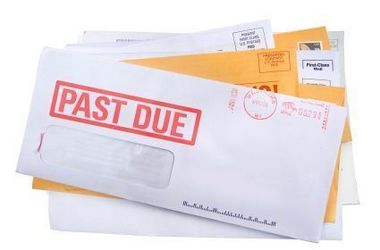 Mark Kantrowitz
April 21, 2009
The use of deferments and forbearances should be limited to short-term problems, such as unemployment after a job loss or in conjunction with medical leave. Typically it takes laid off employees 15-20 weeks to find a new job. Even though you could stack deferments and forbearances to get up to six years of repayment relief (and then consolidate the loans to get a fresh set of deferments and forbearances), this is not recommended because it can cause a big increase in the amount you owe. The following table illustrates the increase in the loan balance on a $10,000 Federal Stafford loan at 6.8% interest, assuming that the interest is capitalized monthly. It also illustrates the increase in the total cost of repaying the loan over the life of the loan, assuming a 10-year repayment term.
<td colspan=5 align=center>Increases in the Loan Balance from Capitalized Interest

Forbearance Duration
Capitalized Interest
Percentage Increase in Loan Balance
Increase in Life-of-Loan Interest
Percentage Increase in Life-of-Loan Interest
3 months
$171
1.7%
$236
6.2%
6 months
$345
3.4%
$476
12.5%
1 year
$702
7.0%
$967
25.4%
3 years
$2,256
22.6%
$3,115
81.8%
6 years
$5,021
50.2%
$6,933
182.0%
9 years
$8,409
84.1%
$11,613
304.8%
12 years
$12,562
125.6%
$17,348
455.4%
So while a short forbearance increases the life-of-loan cost by a negligable amount, a 3 year forbearance almost doubles the cost, a 6 year forbearance almost triples it, a 9 year forbearance quadruples it and a 12 year forbearance increases it by a factor of 5.5. With private student loans the increase in costs is even greater due to higher interest rates. When you hear about a $10,000 loan exploding into a $40,000 loan, it's usually because of an extended period of nonpayment followed by default (with 25% collection charges) and then by a slower than normal repayment trajectory.
The economic hardship deferment has a complicated set of eligibility criteria. But if you are unemployed or your income is below 150% of the poverty line or you are receiving support under a federal or state public assistance program (e.g., TANF, SSI or food stamps) you will most likely qualify. FinAid's Economic Hardship Deferment Calculator may be used to determine whether you are eligible for this deferment.
To apply for a deferment or forbearance, contact the lender who currently holds your loans.
Need money to pay for college?
Every semester, Fastweb helps thousands of students pay for school by matching them to scholarships, grants and awards for which they actually qualify. Sign up today to get started. You'll find scholarships like the $2,000 "No Essay" Scholarship from Niche, a scholarship open to all U.S. students and those planning on enrolling within 12 months.