Financial Aid >> Browse Articles >> Grants
Financial Aid >> Browse Articles >> Loans
Financial Aid >> Browse Articles >> Work Study
Parent Tips: Financial Aid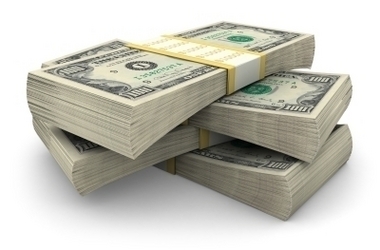 Peer to peer financial aid advice from parents.
We asked parents to share their advice on the financial aid process, based on their experiences with their children. Here's what they said:
"Keep a file folder with each piece of correspondence in it. That way you have a paper trail. Every time a new loan, grant or financial aid comes in, you may receive a revised bill. Also, make sure that you have all department phone numbers and the names of the people that handle your child's financial affairs." — Georgia Baldwin (student is at Johnson & Wales University)
"Write the financial aid office if there are any unusual family circumstances, like a parent's illness or divorce. Each family is unique and the financial aid forms don't always ask about these types of circumstances." — Cathy Nichin (student is at Dominican University)
"Fill out your FAFSA forms as soon as possible in January. You can fill them out and add your income tax information later. You can also fill them out online. Make sure to read each section very carefully in order not to forget to add any important information." — Traci Conner (student is at Savannah College of Art and Design)
"Make sure you know all the hidden costs of going to college including food plans, parking stickers, dorm fees, extracurricular activity fees and such." — Cheryl Gray (student is at Jacksonville State University)
"Don't rule out private colleges because of cost. We appealed colleges for further assistance and were surprised that the private schools were much more willing to work with us than public schools. The private schools were able to increase their aid package and offer a work-study program. They have a lot more resources available to them and less students competing for them." — Tammie Dawson (student is at Illinois State University)
"Our son applied to many different schools and, when acceptance letters arrived, we reserved our decision until right before the financial aid deadline. By doing this, we were able to compare the aid offered by the different schools and use the information to negotiate with the schools to get a better aid package. Don't be afraid to negotiate. Let the schools you are considering know that you will be comparing aid offers from different schools. Also, try to get a package that is less dependent on loans." — Thomas Cagle (student is at Mercyhurst College)
"Keep copies of everything." — Donna Fagant (student is at Purchase College – State University of New York)
"If you've saved enough money for your child's college education and you've been offered subsidized or unsubsidized loans, use the loans for paying the tuition. Then when they graduate from college they can use the savings to pay off the student loans. Your savings will grow at a faster rate than the loans will accumulate debt." — Joseph Padavic (student is at Harvard University)
"If you are a single parent, child support must be submitted as income on your FAFSA. I ran into a long delay my daughter's freshman year because I did not automatically include it on the form. Also, expect to pay for your child's dorm room or first month's rent and books. I thought financial aid covered all this up front, but was sadly mistaken. Financial aid will not be credited to your child's account until the drop/add week of each semester/quarter." — Traci Conner (student is at Savannah College of Art and Design)
"Don't be afraid to call the financial aid office of the college your child wants to attend. I was a little intimidated at first, but they were nothing but helpful." — Edwina Bailey (student is at Fairmont State College)
"Many institutions will not apply financial aid to study abroad programs. Some colleges limit financial aid to study abroad programs conducted by their institution, but a student may wish to go on another program more appropriate to his or her interests and career plans. In examining colleges, be sure to ask if financial aid is "portable" on study abroad programs. Does all of it transfer? While federal student aid is required to apply to study abroad, college-administered scholarships, grants and work-study can be applied at their discretion. Ask now, so there are no financial surprises when your student decides to study abroad!" — Jane Wemhoener (student is at Blacksburg High School)
"My advice to parents and students who experience any sort of 'financial change' after they've completed the FAFSA form and received their financial aid award letter is to write to the college and explain your situation. Be prepared to explain your circumstances no matter how private you may feel it is. Remember, the individuals at the financial aid office are there to help you and they can only do that if you are open and honest with them.
Also, send time-sensitive correspondence by certified mail, return receipt requested. That way you are assured that your letter arrived and is not just sitting in a pile in the mailroom." — Caron Lee (student is at Howard University)
"Think twice before investing in a state-run tuition fund. You may be better off investing your child's college money in other markets that give you more control over how the funds are disbursed. In a state fund, the money is locked in and may not be used for any other purpose, including graduate school. If your child does not attend college, you can transfer the fund to another family member; however, if that person doesn't go to college, the money is lost to you. Talk to an investment counselor before investing in a tuition program. If you do decide to invest in one, make sure you understand all the terms and conditions before you sign on the dotted line!" — Venita Helton (student is at University of North Alabama)
"Make sure that you contact the financial aid office and ask about work study placement. Larger universities have coordinators that can help you find a job faster than looking on bulletin boards." — Robert Leathers (student is at University of Akron)
"Some students who are receiving various financial assistance, including student loans, may find themselves with a surplus or credit at the end of each semester. This credit can be refunded in a check or direct deposit to the student. I recommend that the student have the refunded monies sent back to their student loan lender, to reduce the overall student loan debt that will occur over the student's college life." — Marla Neal-Roberts (student is at University of Illinois- Springfield)
"Send and resend paperwork to the school as often as necessary. Don't be ashamed to apply for special circumstances if it is needed. The people in financial aid are extremely understanding and will do everything they can to help. Call as often as necessary." — Terri Lotz-Ganley (student is at University of Toledo)
"There are things that can be done to make this a less stressful experience. For those that have computer access, filing online is a plus. Before sitting at the computer, have your child's social security number handy, as well as your most recent tax return. File as early as possible and if it seems to be taking too long for a response, call the appropriate 800 number to check." — Karen Russo (student is at State University of New York at Oneonta)
"Establish a relationship with someone in the financial aid office who can answer questions and provide assistance. Freshmen should ask older students who they deal with in the financial aid office." — Carol Smith (student is at Wheeler County High School)
"If you've gone through the financial aid process at one college with one child, do not assume that the second child's financial aid experience will be the same. Every college has their own unique set of procedures and forms for their financial aid process." — Jennifer Ritchie (student is at Loyola Marymount University)
---