Not All "Need" is Created Equal
Your opinion of "broke" may not be the same as your college's financial aid office's.
By Ryan Uricks
April 21, 2009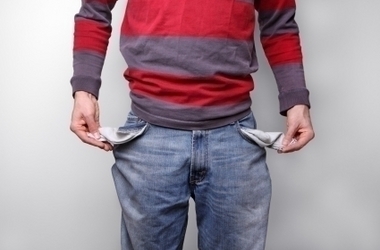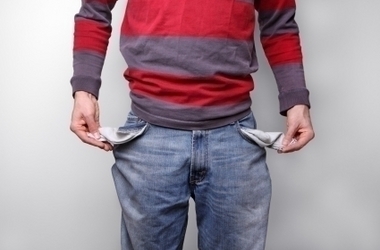 When a college is considering your application, they weigh a variety of factors. One of them can potentially be whether or not you can afford to attend the school. Different schools have different policies when it comes to student need in admissions. The policies also affect whether the school will provide all, or only some, of your demonstrated need. While there isn't a strategy to help you get more money, it's wise to know what policy the school has when you apply.
Need Blind
Schools that consider themselves 'need blind' do not consider financial aid in the admissions process. Also, these schools are most likely to fund all of a student's demonstrated need. These schools usually have ample endowments to spend on financial aid and as such, only a small number of schools, all of them private, have need-blind policies.
Need-Sensitive
Need-Sensitive schools generally do not consider financial need in the admissions process. However, if an applicant is on the edge of being accepted or denied, than financial need may be used as factor for acceptance. Generally, only 1-5 percent of all applicants are reviewed in this manner. Need-sensitive schools may not cover all students' demonstrated need and finance part of the need which then needs to be filled by other loans or scholarships. Still, need-sensitive schools are able to provide up to 95 percent of demonstrated need.
Full-Need Schools
These schools guarantee to meet all of their students' financial needs, including international students who are traditionally barred from receiving institutional aid. However, of over 4000 colleges in the country, only eight (MIT, Dartmouth, Harvard, Princeton, Yale, Williams, Amherst, and Middlebury) are need-blind and full-need schools.
An additional 35 colleges are need-blind and offer full financial need except for international students. These colleges include Beloit College, Boston College, Brandeis, Brown, Caltech, Claremont McKenna College, Columbia, Cooper Union, Cornell, Davidson College, Denison University, Duke, Emory, Georgetown, Grinnell, Haverford, Knox College, Northwestern, Pomona College, Rice, Stanford, Swarthmore, University of Chicago, University of Miami, University of Notre Dame, University of Pennsylvania, University of Richmond, University of Rochester, University of Southern California, University of Virginia, Vanderbilt, Vassar, Wake Forest University, Wellesley and Wesleyan.
Need money to pay for college?
Every semester, Fastweb helps thousands of students pay for school by matching them to scholarships, grants and awards for which they actually qualify. Sign up today to get started. You'll find scholarships like the Course Hero's $5,000 Scholarship, and easy to enter scholarships like Niche $2,000 No Essay Scholarship.
---