Financial Aid >> Browse Articles >> Saving for College
How a Decrease in College Endowments Will Impact Your Child's College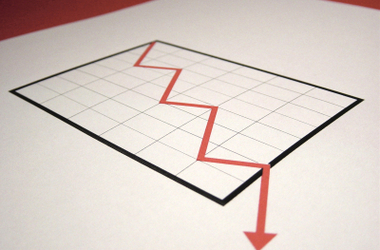 By Rod Bugarin, former admissions & financial aid officer, Brown and Columbia University, ApplyWise.com
March 10, 2009
Over the last decade, colleges enjoyed double-digit increases in their endowments. A college's endowment is not only a sign of an institution's financial strength, but it also allows the institution to fund new projects. With alumni donations, many colleges expanded academic programs, refurbished campus facilities, and improved financial aid awards.
College endowments, however, are not immune to the drastic downturn in the economy and financial markets. In the latter half of 2008, college endowments dropped on average by 23%, according to the National Association of College and University Business Officers.
How, though, does this information impact your child as they research colleges and universities? Well, as a parent, you need to ask questions about a college's fiscal health—questions your child may not be asking.
When speaking with an admissions officer, use the questions below as jumping-off points for getting the answers you need regarding a college's financial profile (e.g. endowment, operating budget, alumni giving, fundraising, capital campaigns, government funding). The answers may be eye-opening and could potentially affect where you and your child decide to make a long-term college investment.
What cut-backs does your institution plan to make in the next year to four years? Colleges plan for the long-term, but many did not foresee such a drastic drop in their financial resources so quickly. Colleges are now tightening their belts institution-wide, a change that may influence your child's academic future.




Which extra-curricular programs will be affected by cuts? As colleges attempt to work with fewer funds, some may reduce extra-curricular activities or other areas of campus life. Don't be surprised if libraries cut hours, school maintenance is deferred, and your child now has to pay for tickets to campus events that were once free.


How are financial aid and merit scholarship policies changing? Fortunately, many colleges are working hard to preserve their commitment to need-based financial aid, particularly in a time when many families will be seeking assistance. On the other hand, colleges may look at reducing merit scholarships. Have a frank conversation with a financial aid officer at the college about any adjustments the college may make.


What academic programs will be affected? During the recession of the early 90s, many colleges reduced and/or eliminated departments and programs. If a college's financial situation is dire, colleges may make tough choices that could transform their academic curriculum. It is important to know that the courses, programs, and faculty your child is interested in will not be significantly altered by cutbacks.




I strongly suggest asking these questions while speaking with an admissions officer in a private setting. For more tips on how to have a productive campus visit and make a positive impression on an admissions officer, please go to http://www.applywise.com.

Get expert help applying to college with ApplyWise's online college counseling program.

---