Financial Aid for Graduate School: Your Credit History Affect and Types of Aid
Mark Kantrowitz
July 09, 2012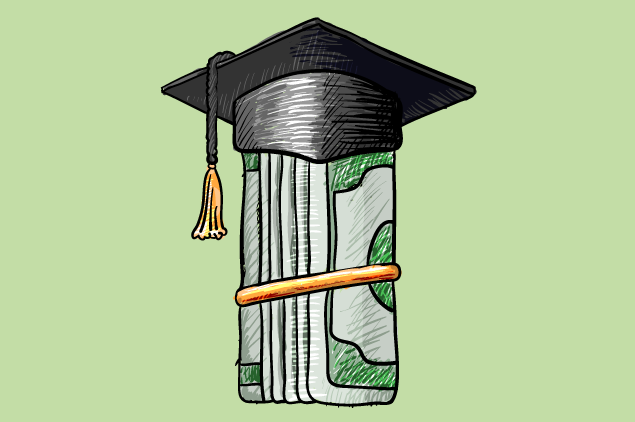 Graduate students who are working may be supported by their employers through employer tuition assistance programs. Typically the employer will require a minimum of a B average for continued support and the student must agree to work for the employer at least one year after graduation for each year of support.
There are also education tax benefits, such as the Lifetime Learning Tax Credit, which can provide some money through the federal income tax return based on amounts paid for tuition and fees. The Lifetime Learning tax credit provides a non-refundable tax credit based on 20% of the first $10,000 in qualified higher education expenses, up to a maximum of $2,000.
Finally, there are student loans, the most common form of financial aid for graduate school. Graduate students are eligible for up to $20,500 per year in unsubsidized Stafford loans ($40,500 for certain medical school programs). There is an aggregate limit of $138,500 ($224,000 for medical school students), including undergraduate Stafford loans. After a graduate student has exhausted his or her Stafford loan eligibility, the graduate student may borrow from the Grad PLUS loan program. The Grad PLUS loan has an annual limit of up to the full cost of attendance minus other aid received, with no aggregate limit. There are also private student loans, such as bar study loans for law school graduates and residency/relocation loans for medical school graduates.
Most federal student aid programs do not depend on the student's credit history, nor the amount of prior debt. For example, the Stafford loan program does not depend on the borrower's credit history in any way. To be eligible for the Grad PLUS loan program, however, the borrower must not have an adverse credit history. An adverse credit history does not depend on credit scores. Instead, the borrower cannot have a current delinquency of 90 or more days on any debt. The borrower also cannot have had a bankruptcy discharge, foreclosure, repossession, tax lien, wage garnishment, default determination, a charged-off account or an account in collection within the last five years.
Private student loans depend on the credit scores and credit history of the borrower and cosigner. (More than 90% of private student loans require a cosigner, as most students have thin, non-existence or negative credit histories.) Eligibility for a private student loans and the interest rate are based on the higher of the two credit scores. In addition, most private student loans use secondary criteria that are stricter than the Grad PLUS loan's adverse credit history criterion. Borrowers who do not qualify for a Grad PLUS loan are unlikely to qualify for a private student loans.
Graduate students who are married often trade off, with one spouse working while the other goes to graduate school.
Need money to pay for college?
Every semester, Fastweb helps thousands of students pay for school by matching them to scholarships, grants and awards for which they actually qualify. Sign up today to get started. You'll find scholarships like the $2,000 "No Essay" Scholarship from Niche, a scholarship open to all U.S. students and those planning on enrolling within 12 months.
---