Economy Causes Panic over Paying for School
Mark Kantrowitz
April 21, 2009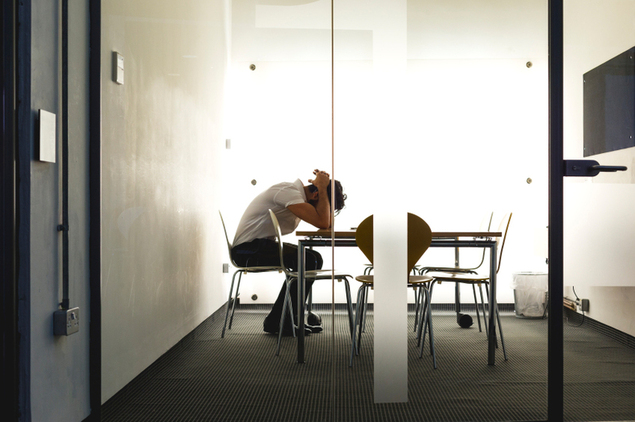 This year more than ever, the economy is making it more difficult for families to pay for college.
The number of financial aid applications is up more than 10% over last year. Lenders are suspending loan programs and tightening credit standards. Families are concerned — really concerned — about obtaining loans and paying for college.
Add in the possibility of job losses and plummeting college savings plans, and you've got a recipe for panic.
But don't panic just yet— here are 12 tips that can help you make your tuition, without losing it.
Here are a dozen tips that can help you pay for college.
1. Minimize debt. Take advantage of grants and scholarsihps and other sources of free money for college before resorting to loans. If you will be borrowing more for your entire education than your expected starting salary, consider switching to a less expensive college.
Live like a student while you are in school so you don't have to live like a student after you graduate.
2. Submit the Free Application for Federal Student Aid (FAFSA). You can submit the FAFSA online at www.fafsa.ed.gov. It's free and is the first step toward money from the government and most colleges. Submit the FAFSA every year, even if you didn't qualify last year. Financial aid rules change every year.
If you have unusual financial circumstances, such as a big drop in income or high unreimbursed medical expenses, ask the college for a professional judgment review. Give them photocopies of independent third party documentation of the unusual financial circumstances.
3. Search for Scholarships. Search for scholarships at free scholarship matching sites like Fastweb.com as soon as possible. You don't have to be a high school senior to search for and apply for scholarships. The more scholarships you win, the less you'll need to borrow.
4. Education Tax Benefits. File for education tax benefits on your federal income tax return. These include the Hope Scholarship, Lifetime Learning Tax Credit and the Tuition and Fees Deduction. (Congress just increased the maximum Hope Scholarship to $2,500 and made it available for four years.) Up to $2,500 in student loan interest is deductable even if you don't itemize.
5. Borrow Federal First. Federal education loans are cheaper, more available, and have better repayment terms than private student loans. You can get the unsubsidized Stafford loan and the Parent PLUS loan even if you do not have financial need.
Let your college's financial aid office know if your parents were denied a Parent PLUS loan, as they can make you eligible for higher unsubsidized Stafford loan limits.
6. Apply for private student loans with a creditworthy cosigner. Applying with a cosigner not only increases your chances of getting the loan, but also often results in a lower cost loan as the interest rates and fees are based on the higher of the two credit scores.
7. Pay at least the interest that accrues while you are in school. This avoids the capitalization of interest, which adds the interest to the loan balance. This will keep your loan balance from growing because of negative amortization. Some lenders offer lower fees on private student loans for borrowers who pay the interest instead of deferring it.
8. Talk to the Lender to Get Repayment Relief. If you are having trouble affording the monthly payments on your education loans, talk to the lender. Lenders can offer a temporary suspension of payments through a deferment or forbearance. You lose these options if you default first. Lenders can also provide alternate repayment plans, such as extended repayment and, starting July 1, 2009, income-based repayment. (Try to avoid overusing these options, as it can cost you. Interest may continue to accrue during a deferment and a forbearance. Alternate repayment plans cut the monthly payment by increasing the loan term, which increases the total interest paid over the life of the loan.)
Additional repayment options may be obtained by consolidating your federal loans. If you are having trouble finding a lender to consolidate your federal student loans, use the Federal Direct Consolidation Loan Program at loanconsolidation.ed.gov.
9. Ask the bursar about tuition installment plans. Most colleges offer these plans, which let you spread out the college bills over 9-12 months for a one-time fee of $50 to $100.
10. Continue saving for college. 529 college savings plans remain one of the best ways of saving for college. Many offer low-risk investment options. Investing a fixed amount every month gets you the benefit of dollar cost averaging, a strategy that works best when the stock market is volatile. Be sure to use an age-based asset allocation strategy, where the mix of investments becomes more conservative as college approaches. This will protect your savings from losses. (When your children are young you can afford to use a more aggressive strategy as the potential losses are smaller and there's more time to recover from market downturns.)
11. Beware of Scholarship Scams. It is especially important to be vigilant about scholarship scams and advance fee loan scams. If you have to pay money to get money, it's probably a scam. Do not give out your bank account number, credit card number or social security number to apply for a scholarship. Education loans never require up front payment of fees. Instead, they deduct the fees from the disbursement check.
12. Cut College Costs. To cut college costs, try to graduate in three years instead of four by taking extra classes or getting credits through Advanced Placement tests. Double major to get two degrees for the price of one. Live at home or get a roommate to save on housing costs. Buy used textbooks or sell your textbooks back to the bookstore at the end of the semester.
Need money to pay for college?
Every semester, Fastweb helps thousands of students pay for school by matching them to scholarships, grants and awards for which they actually qualify. Sign up today to get started. You'll find scholarships like the Course Hero's $5,000 Scholarship, and easy to enter scholarships like Niche $2,000 No Essay Scholarship.
---