Financial Aid >> Browse Articles >> Expert Financial Aid Advice
Financial Aid >> Browse Articles >> Loans
Congress Proposes Allowing Private Student Loans to be Discharged in Bankruptcy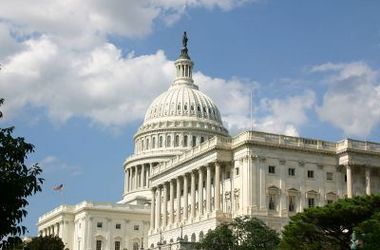 Mark Kantrowitz
April 22, 2010
Congress is proposing to allow borrowers to discharge private student loans in bankruptcy.
Under current law, education loans are not dischargeable in bankruptcy except in extreme circumstances. The US Bankruptcy Code at 11 USC 523(a)(8) requires borrowers who want to get a bankruptcy discharge for their student loans to demonstrate in an adversary proceeding that repaying their student loans "would impose an undue hardship on the debtor and the debtor's dependents." This is a very difficult requirement and most bankruptcy attorneys don't even try. Of the roughly 72,000 borrowers in bankruptcy in 2008, less than 0.4% sought a bankruptcy discharge for their student loans. Less than half those cases have been resolved, and of them less than 22% had all or part of their student loans discharged. Only 29 of the 72,000 borrowers had their student loans discharged in bankruptcy.
Senators Dick Durbin (D-IL), Sheldon Whitehouse (D-RI) and Al Franken (D-MN) introduced the Fairness for Struggling Students Act (S.3219) in the US Senate on April 15, 2010. Congressmen Steve Cohen (D-TN) and Danny Davis (D-IL) introduced the Private Student Loan Bankruptcy Fairness Act of 2010 (H.R. 5043) in the US House of Representatives on the same day.
Senator Durbin said that the legislation is a step toward "restoring fairness in student lending by treating privately issued student loans in bankruptcy the same way other types of private debt are treated." He added that a key goal of the legislation is to "give students who find themselves in dire financial straits a chance at a new beginning."
The Senate and House amendments differ somewhat. Both repeal the exception for qualified education loans. The Senate version strikes the exception for nonprofit institutions, while the House version retains it with a requirement that substantially all of the funds for the loan were provided by a nonprofit institution. The Senate version clarifies that the exception for obligations to repay funds is limited to funds received from a governmental unit. Previously some lenders have argued that this language included loans, not just grant overpayments. Private student loans offered through state loan agencies would continue to be excepted from discharge under both the House and Senate versions of the legislation.
Support for the Legislation from Lenders and Advocates
Conwey Casillas, a Sallie Mae spokesman, expressed support for allowing student loans to be discharged in bankruptcy. In an email message he said that "Sallie Mae continues to support reform that would allow federal and private student loans to be dischargeable in bankruptcy for those who have made a good-faith effort to repay their student loans over a five-to-seven year period and still experience financial difficulty." He urged Congress to consider the potential for unintended consequences, saying "In reforming student loan bankruptcy, Congress should be careful not to inadvertently invite new abuses or increase consumer costs and decrease loan availability." He added that Congress should establish a level playing field, "extend[ing] the same consumer protections to all education loans, regardless of the source or tax status of the entity or governmental institution providing the funds."
Alan Collinge of Student Loan Justice, a group that advocates on behalf of defaulted borrowers, said that his group would support the legislation, but called on Congress to extend similar protections to "all student loans, public or private, held or guaranteed by non-profits and for-profits." His group opposes the addition of any requirements that the loans be in repayment for five or seven years before they can be discharged. He added that student borrowers who are in financial distress need "the same fundamental consumer protections that all other borrowers enjoy."
---