Financial Aid >> Browse Articles >> Cutting College Costs
Check Out FastWeb's Video Coverage of the University of California's Student Protests!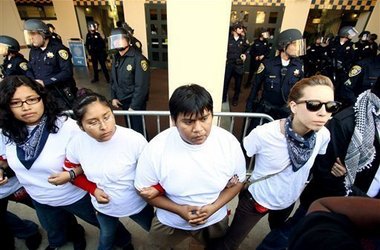 UC Berkeley students are up in arms over an approved 32 percent tuition increase for all ten campuses in the University of California system that will raise yearly fees above $10,000 for the first time in history.
Similar protests and sit-ins took place at UCLA and UC Santa Cruz.
The regent committee endorsed the hefty hike by a vote of 10-1. The record-breaking boost in undergraduate and graduate costs will go into effect next Fall.
Check out FastWeb's video coverage of the protests below.
---