Changes to the 2012 - 2013 FAFSA
By Kathryn Knight Randolph
December 19, 2011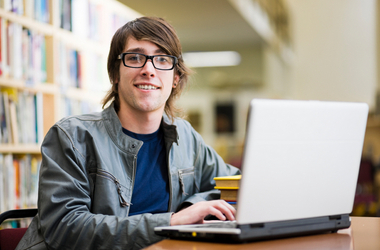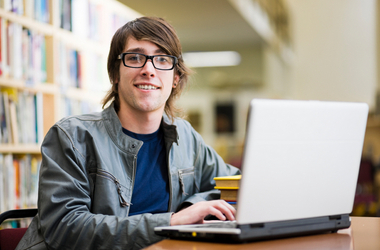 For many students, January 1 is doomsday. It's the day the FAFSA application becomes available, triggering an overwhelming sense of dread as students either fill out the FAFSA alone or with their parents.
Fortunately, the FAFSA gets easier each year as the Department of Education continues to make improvements to the application system and the designation of federal aid. Before we get to the changes this year, here are a few things every student should keep in mind regarding the FAFSA:
Fill it out regardless of your income.
Many families opt to disregard the FAFSA application, thinking they won't qualify for aid. But just like financial aid requirements change each year, so do your family circumstances. You could become eligible for aid just by virtue of having another sibling in college.
Essentially, you don't know what does or doesn't qualify you for aid so fill out the form to be certain that you're doing everything you can to get the greatest discount at your school of choice.
Fill out the FAFSA every year.
There is a common misconception that you only have to file the FAFSA the year you enroll in college. While that year is crucial, it's just as important to file the FAFSA each year after, even if you're a graduate student.
CollegeBoard reported in their Trends in Student Aid 2011 that the average college student receives an aid package of around $12,000, and the average graduate student receives a package of nearly $24,000. If you're not updating your FAFSA each year, you could be losing out on financial aid monies.
Changes to the 2012 – 2013 FAFSA
In order to better simplify the process, the Department of Education has made the following changes:
• FAFSA on the Web has been redesigned to help applicants better navigate the process. In the past, applicants had to choose where in the process to start or resume. Now, the system is smart enough to know where the applicant left off in filling out the application.
• Editing information on the FAFSA is now easier and more user-intuitive. In the past, students were directed to pages where they could edit their information that looked and felt different from the FAFSA on the Web pages. Now, students will be more familiar with the layout of these correctional pages, providing a better editing experience.
• Finally, more "skip logic" functionality will be evident on the application. Skip logic takes answers that you've provided and eliminates all unnecessary proceeding questions so as not to create more work for you. The Department of Education began implementing this technology a few years ago, and has been introducing it more and more each year.
The Department of Education has provided a demonstration of the FAFSA application, which is available now. You can login by using the user name, "eddemo," and the password, "fafsatest."
Are you filing the FAFSA this year?
Need money to pay for college?
Every semester, Fastweb helps thousands of students pay for school by matching them to scholarships, grants and awards for which they actually qualify. Sign up today to get started. You'll find scholarships like the $2,000 "No Essay" Scholarship from Niche, a scholarship open to all U.S. students and those planning on enrolling within 12 months, and high value scholarships like Opinion Outpost $10,000 Quarterly Prize.
---