Can You Get a Loan-Free Education?
By Jennifer LeClaire
May 01, 2009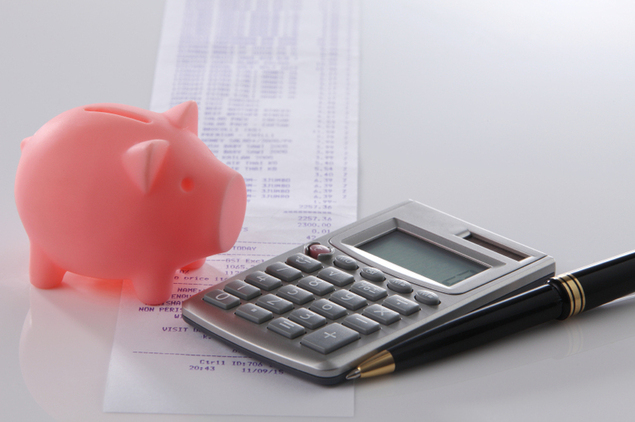 Universities like Harvard, Princeton and Yale are doing away with college loans in favor of endowment-driven grants. Could this spark a bona fide loan-free trend among the nation's colleges? Is this the financial leg up you've been hoping for?
The good news is that if your family's income is less than a certain magic number, you are bound to be eligible for more financial aid from colleges and universities these days. The bad news is that unless you plan to attend an Ivy League school, the loans-to-grants movement might not help you much.
It's not as if federal loans are disappearing from the vast majority of schools. On the contrary, estimates show them to be on the increase. For example, data from the Office of Management and Budget projects Federal Stafford and PLUS Loan volume to increase to $99.0 billion in the 2011-12 academic year. That's up from $67.3 billion in 2007-08.
But while there are few downsides to going to schools that offer grants in place of college loans, you should know that only about one percent of schools (mostly private colleges with large endowments) have jumped on the loan-free bandwagon.
"So far, more than five dozen colleges have adopted no loans policies, some just for low income students and some for all students," said Mark Kantrowitz, a nationally recognized financial aid expert. That means you need to make a wise decision about your school of choice and your financial aid options.
A Loan-Free Education
Here's some more good news. Beyond the Ivy League schools that have been making headlines for replacing college loans with grants, schools like Kenyon College are doing the best with what they have.
The college guarantees a loan-free education for selected students with the greatest need and a record of achievement, thanks to Kenyon alumnus Paul Newman and the Newman's Own Foundation. In 2007, Newman announced a whopping $40 million in gifts to the college. The famed actor's donation is the bedrock of the loan-free program that will see 25 students receive waivers on tuition.
"The college has made a commitment to be accessible to students of every economic background," says Jennifer Delahunty Britz, dean of admissions at Kenyon College. "Borrowing for an investment in education is worthwhile, but some students find that loans just seem too daunting. Many have watched their families struggle with debt."
"Endowments like these should inspire high school kids to shoot for the moon," says Michael Franzblau, Ph.D., a financial planner and author of Tuition Without Tears. "These programs encourage more middle-class students to apply. It's very easy to go to Harvard if you are very poor or very rich and can get in," he says. "But [large endowments] offer more open access to middle-class kids, and that's what we need."
Proceed with Caution
Dan Goyette, director of the financial aid office at Alverno College in Milwaukee, Wisconsin, however, shines the spotlight on a cold, hard fact: Only a small number of well-endowed institutions are able to make this step. "Bottom line, college-based loans are not disappearing for 99 percent of colleges and universities," he says. "Most of us do not have $100 million-plus endowments."
There has also been recent Congressional interest in how well-endowed institutions are choosing to spend the endowment income, Goyette notes. Foundations are required to spend five percent of their endowment funds each year, but some of the wealthiest colleges in the country are spending less than that, according to figures released by the National Association of College and University Business Officers in January. Well-endowed institutions don't want to encourage congressional mandates about how they should spend those endowments.
Examining Student Loans Early
If you aren't lucky enough to get a free education from an Ivy League school or some other well-endowed institution, your best bet is to be an informed financial aid shopper, says Joseph Booth, a managing director at All Student Loan, a nonprofit student lender based in Los Angeles.
"Not every student loan is the same. They have different terms and benefits," he explains. "The more informed you are, the better off you'll be in the long run. The best source of advice for financial aid is the college financial aid office at the school you want to attend. They are the experts when it comes to that school."
At the end of your college education, the best amount of debt to graduate with is zero, in Franzblau's view. "If your family gets proactive about looking at how colleges are awarding financial aid and what the components of financial aid are," he says, "it will be much easier to pay for college."
A list of colleges that have adopted more generous no-loan financial aid policies can be found at FinAid.org. A similar list of financial aid pledges can also be found at the Project on Student Debt web site.
Need money to pay for college?
Every semester, Fastweb helps thousands of students pay for school by matching them to scholarships, grants and awards for which they actually qualify. Sign up today to get started. You'll find scholarships like the Course Hero's $5,000 Scholarship, and easy to enter scholarships like Niche $2,000 No Essay Scholarship.
---