Financial Aid >> Browse Articles >> Cutting College Costs
Book It: How to Find Cheaper Textbooks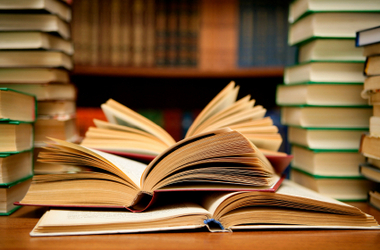 Chris Diehl
June 04, 2008
A study by the California Student Public Interest Research Group found that the average textbook costs 20 percent more in the U.S. than in the United Kingdom, which means it might pay to expand your search beyond U.S. borders. Thorough research is critical in order to get the exact book you want, but international sites (like Amazon UK) often have versions available for a lower price, including shipping costs. Edition numbers and ISBNs may not be an exact match and your books will take longer to ship. Still, with careful planning, you can find an inexpensive textbook overseas equivalent to the same book in the U.S.
Talk to Your Professors
Still stuck? Go to the person who chose the textbook: your professor. "Communicate [your] concern about cost with [your] professors so that the professors know that it's something that could potentially present a barrier," says Ava Hegedus, a coordinator for the Affordable Textbooks Public Interest Research Group. Knowing what books you'll need ahead of time will give you a head start on finding a better deal.
"[Professors] know what they're using before the bookstore does, and they're more than happy to tell you. Don't be afraid to do it; it makes you look like a diligent student," says Hirsch. Your professor may recommend less expensive alternatives or lend you a complimentary copy they received from the publisher.
Other Strategies
Your local or school library: While you may be able to check out a free copy, there may be a limit on how long you can keep it. Most likely, these copies will also be scarce.
Publishing companies: "There are lower cost textbooks available through the major publishers," says Hegedus. "They're a stripped down version." Your campus bookstore or professor may have these editions.
Public domain: Search for older literature for free online that is now public domain. These versions won't include annotations and background commentary.
Installments: Your school may allow you to pay for books in a series of monthly payments.
Avoid bundled books: Explore purchasing the book without CD-ROMs or unnecessary workbooks. Find out if these add-ons will be used in class first.
Older editions: "If you compare the 7th and 8th editions, oftentimes you're not going to see a difference," says Love. "I bought a book that was published in 1997 when the teacher requested the 2005 version. I took it into my [teacher] and I was like, 'I bought this on Amazon for $20, is this book any different?' He said it was the exact same book."
Reducing your textbook costs using a single method won't be as effective as using resources in concert. "Combine services, get the job done using all the tools that are available," says Hirsch. "It all depends on your particular needs, but it all starts with doing it early."
---