Book It: How to Find Cheaper Textbooks
Chris Diehl
June 04, 2008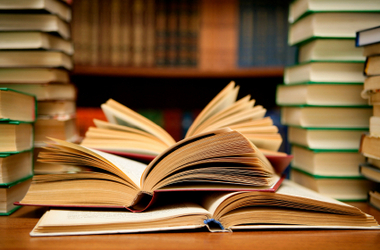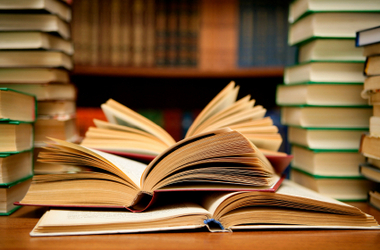 The price of textbooks has risen at twice the rate of inflation (.pdf) over the last 20 years according to the Government Accountability Office. Even used books don't soften the blow. What's a student with a bruised bank account to do?
Net Yourself a Used Textbook
Amazon, Abebooks and eBay are familiar resources. Other Web sites (like Campusi) list available titles from many different used book sellers, organized by price. Before you buy online:
Check the International Standard Book Number (

ISBN

) to verify you're getting the book you want.
Factor in shipping time and cost. Don't fall behind because your book got lost in the mail.
Wait until the end of the semester. Lower demand means more favorable availability and price. Don't know what books will be on the syllabus? Ask your professor.
Internet Alternatives
Jason Turgeon, a senior at Northeastern University, publishes Textbook Revolution, a site that links to academic resources, information and ideas that appear in most textbooks. He started the site because he grew tired of paying extra for bundled CD-ROMs he never used. Many of the free sites he links to offer the same multimedia benefits that you might pay for on a CD-ROM. "I have never once used a bundled CD-ROM," Turgeon says. "Through being creative, I managed to cut my book costs to $30 last semester."
SwapSimple allows members to trade books for a nominal cost. "Going through the process of selling my books, getting nothing in return, and then watching them sell that same book to the kid behind me in line for retail price, I knew something needed to be done," says Elliot Hirsch, one of the founders of SwapSimple. Students trade textbooks and other items at essentially the cost of shipping. "You really can get virtually any book you want for just around $3.50, $4," he says.
Some campuses create their own marketplace. Hannah Love will be a junior next fall at the University of Kansas. She helps organize a student-run online book exchange at KU. "I saw there was a need on campus and started getting involved in the campaign," she says. Students post the books they want to buy or sell, then meet and set a price. If your school doesn't have a formal exchange program, check your school's online bulletins boards for opportunities.
Need money to pay for college?
Every semester, Fastweb helps thousands of students pay for school by matching them to scholarships, grants and awards for which they actually qualify. Sign up today to get started. You'll find scholarships like the Course Hero's $5,000 Scholarship, and easy to enter scholarships like Niche $2,000 No Essay Scholarship.
---