Educators >> Browse Articles >> Educators
Should You Be Facebook Friends with Your Students?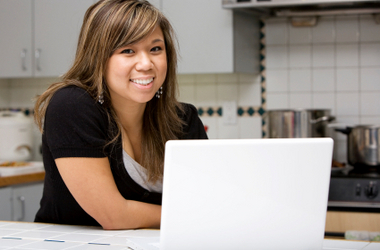 To be or not to be Facebook friends with your students?
By Kathryn Knight Randolph
February 14, 2012
As of July, Facebook reported having over 800 million users, according to the LA Times, which means chances are, educators and students will find themselves in the same networks. So what happens when you receive friend requests from students on Facebook?
Some educators accept friend requests from students while others ignore them. But regardless of whether or not you would accept students' requests, it's best to practice the following etiquette.
Don't Friend Students at All
If you're going to have this rule, you need to stick to it. Don't make exceptions for your favorite students because it's a slippery slope to accepting friend requests from certain students to accepting them all. There are plenty of posts, status updates and photos that it would be best not to see from your students. And vice versa, there are a few on your end that you wouldn't want students seeing either.
As an educator, it's important to set boundaries, but it's up to you on where these boundaries lie. If you do want to friend students, consider the below options.
Wait Until the End of the School Year
Do you really want your students to see all of your status updates, photos and wall posts? Even if you censor yourself, can you control what your friends and family post on your wall?
Waiting until the end of the school year or even until that student is no longer at your school will enable you to maintain a professional virtual relationship with past students. Many educators opt to go this route. It not only provides privacy for the students but more importantly, for the educator as well.
Create a Limited Profile
If you do want to be able to friend students on Facebook, create a limited profile. Fortunately, Facebook enables you to create lists of people from whom you would like to censor certain aspects of your profile. That way, your students will only see the parts of your profile that are meant for them.
To create a list for students, simply follow Facebook's instructions here.
Create a Separate Account
Some educators are already doing this. You can create a separate profile that is just for students. Simply use your school email address to create this account instead of your personal email. This enables you to post updates, articles and photos that are specifically for your students. It will enable you to have a social media presence with a solid boundary between you and the students.
Practicing these tips not only protects you but your students as well. Oftentimes, pushing the boundary between the classroom and private life can get students as well as teachers into trouble.
Are you friends with your students on Facebook? Why or why not?
---