Educators >> Browse Articles >> Educators
Balancing School and the Scholarship Search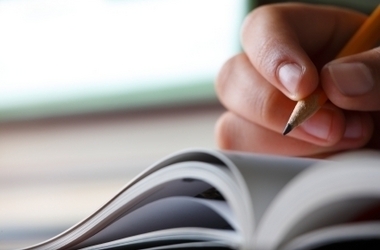 Help your students develop a strategy for balancing school work and scholarship applications.
By Kathryn Knight Randolph
October 17, 2012
It's obvious to any educator that school demands a lot of the 21st century student. On top of the eight or so hours a day of class time, students are pushed to engage in extracurricular activities, encouraged to volunteer on the weekends and required to complete anywhere from three to five hours of homework each night. And did we mention that they are also supposed to get at least eight hours of sleep each night?
Yeah right.
The junior and senior years of high school drop yet another serving on the plate: college admissions. Between classes, activities and everything else in between, students have to start making college visits, completing applications and collecting A+ essays and five-star recommendations from teachers and guidance counselors.
It's easy to see why students put the scholarship search last, oftentimes waiting until the second semester of their senior year in high school to start. Well, as they say, "the early bird gets the worm." And early birds should not wait until the last minute to apply for scholarships.
So how does a 21st century student balance it all?
Starting the Search
On Fastweb, the search is simple. Students fill out a profile and keep updating it as they join more activities or develop other interests. This ensures that their scholarship matches are always tailored to what they do, what they love and the person they'll become in college.
To better balance their school time with their scholarship search, tell students to spend a half hour one weekday evening at the beginning of every month reading through all of the scholarship matches on their list. They should keep their eye out for scholarships that they really want to apply for, but ideally, they should apply for all of them because the more scholarships they apply for, the better their chances.
Whatever scholarships they decide to apply for, they can add it to their list of "Favorites" on Fastweb.
Depending on Organizational Skills
By now, students should at least grasp that success stems from organization, and in the scholarship search, it's no different. Once they have their list of "Favorites" on Fastweb, they need to visit each scholarship's website and mark all of the deadlines in their school planner or calendar. From there, students should back track through the month and mark the significant dates for that particular scholarship application.
For instance, if the scholarship is due on September 30, they need to make a note in their school planner or calendar to have a first draft of the scholarship application essay completed and reviewed by a parent, teacher or counselor on September 9. They need to make edits by September 16 and complete the form for the application by September 23. That way, the scholarship application isn't rushed through at the last minute and it's turned in ahead of the deadline.
Also, it's advisable that students buy a bunch of file folders and write the name of each scholarship they apply to on a file folder. Students should keep all of the contents regarding that application (a copy of the required materials, the application form and their essay edits) in its own folder. This prevents it from getting mixed up with another.
Finally, they need to mark each folder somehow with a check mark or a star that indicates they have applied for that scholarship.
Keeping Their Commitment
There is no better time for students to renew their commitment to the scholarship search than at the start of the school year. Educators can help students renew this commitment through a Back to School newsletter, announcement at the start of the school year or a counseling session that covers admissions and the scholarship search.
Depending on the type of student they are, their commitment times will vary. If they're the type of person that wants to spread the work out a little, they can devote a half hour to an hour every single week to their scholarship search and applications. Ideally, they will want to pick the day of the week that they have less going on after school and avoid the night before a big exam or an essay or project is due.
If devoting an hour a week isn't enough or just impossible given everything else they have on their plate, instruct them to pick a Saturday or Sunday afternoon each month to devote entirely to their scholarship applications. They should set up shop somewhere different from where they typically study — like the local library. Something as simple as a different environment can help them stay focused for the three or four hours they need to finish applications.
---