Educators >> Browse Articles >> Educators
Avoid Summer Learning Loss: Teaching Over the Summer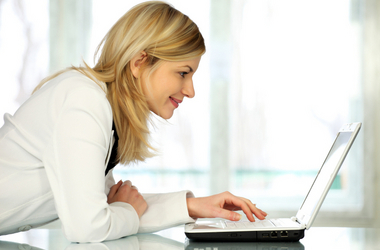 Engage students over the summer with these learning exercises.
By Kathryn Knight Randolph
June 27, 2011
Keeping in touch with your students over the summer is tricky. While the first question you may ask is how to keep in touch, the big question is: should you even try?
The answer is yes. It's widely known that summer vacation oftentimes leads to mathematics and reading learning losses, commonly known as "summer learning loss" amongst educators. That's why it's important to keep students engaged in learning activities. And it's not as hard as you think – here's how.
Blog
You can either start a blog or direct students to several education-themed blogs during the summer months. Starting your own blog is easy – just sign up with a blog server like Blogspot or WordPress. Or try EduBlogs – exclusively for educators. Then, plan out your summer "lesson plan." This can include a reading list, printable worksheets for math as well as an online journaling center where students can submit their own summer essays.
Or you can direct students to other blogs like…
• The Book Whisperer: On this site, specifically focus on the Book A Day Challenge, which encourages students to read every day of summer vacation.
• BrainPOP: This educational gaming site tests general knowledge as well as Spanish language skills. Try the free trial – after, subscriptions after are only $10 a month.
• FreeRice: This website wraps up educational programming and helping others into one. By answering questions correctly, students can donate rice to the World Hunger Programme.
Family Reading Lists
Advocating family reading lists for the summer gets the parents involved in summer education as well. Design a family reading program that enables individual members of the family to choose their own books but read within the same guidelines.
For instance, Mom might read The Help by Kathryn Stockett while your student would read Harry Potter and the Deathly Hallows. Each would have to read a minimum of 20 pages each day to meet their quota. The goal would be to get each family member to read 140 pages a week or roughly 1,200 pages over the course of summer break, depending on the length of your school's summer vacation.
Encourage friendly competition between family members with this project. Provide examples of incentives. For example, whoever reads the most pages in a week gets to choose the family night movie or outing.
Online Test Prep
Engaging in some sort of test prep during the summer is crucial for high school students. There is so much more free time in the summer than during the grueling school year schedule. Encourage your students to check out these free options:
• ACT Practice Questions
• Online Test Prep
• Spark Notes Test Prep
Or students can also pay for services from Kaplan, which ranges from test prep books to one-on-one tutoring for those students that want to pay for test prep help.
---