The About Report is a unique, powerful and personal online assessment.
Your Report is a tool you can apply now and use the rest of your life.
Take the
About U Report

and discover your:
Major - which one is best for you
Career - how to create your own future
Potential - how to manage and succeed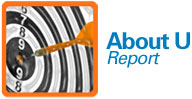 $149.00
The full 20 page report with an MP3 interpretation of your results. You get:
How I want to be treated report
The top 5 job families that match you
All 11 Behavior Elements
All 10 interests ranked in order

learn more...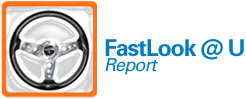 $19.95
A great way to test drive the About U
Report. You get:
How I want to be treated summary
1 of your top 10 job families
1 element of behavior
Your 2 top ranked interests

learn more...
By clicking any of the About-U Report links on this page you will be leaving the FastWeb.com site and be taken to the
About-U.com site. Your use of About-U is subject to About-U's privacy policy and terms of use.