Your Turn: The Perfect College - By Accident
It's your turn to find the perfect college by accident.
By Tina Catania, Dartmouth College
March 09, 2009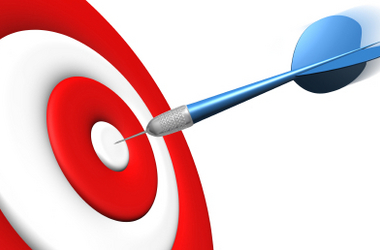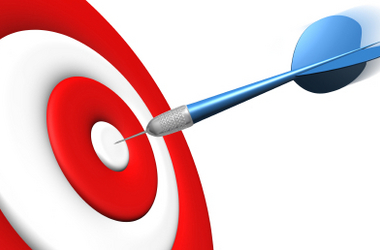 I often get asked why I chose Dartmouth. In my mind, there are too many reasons to name. I guess I should start with senior year and the exciting, stress-free college application process. I had gone through high school with the dream/delusion that I would go to Harvard. I had been the classic overachiever in high school, taking part in everything that interested me while still keeping up my grades. I applied to a lot of schools, including those that I knew I would never go to for whatever reason. I applied to Dartmouth as one of those "I-might-as-well" colleges. When I got my acceptance, I thought nothing of it and didn't even open the large envelope I know had my congratulations letter. I was waiting for Harvard.
When Harvard came – small, business size envelope – I didn't need to open it. I knew what was inside – the standard form 'denial' letter because there were "so many qualified applicants." Or worse yet, a "wait-list" spot; in other words, just a few more months of agony to see if anyone decided not to enroll. I opened it anyway and was shocked to see the words I knew were printed there. I had always seen myself going to Harvard, had always dreamed of it. I went through periods of anger, sadness and a feeling of having wasted my time in high school doing so much.
When the emotions finally died down, I realized I would now have to choose a college. I didn't want to go to Berkeley or UCLA. I had applied to almost every school in California not wanting to go there in the first place. I decided I would have to visit Dartmouth and the other schools back east before I decided. What had before seemed a clear and easy choice was now a dilemma. I realized I didn't know much about Dartmouth or even where it was. New Hampshire seemed so distant to me, so unlike Boston, where I had dreamed of living.
I visited, which was the best choice of my life. I immediately fell in love with the beautiful campus. Its closeness and sense of traditions. The relaxed atmosphere and beautiful setting of New Hampshire. I stayed with a student in the dorms and fell in love even more. The flexibility was great, the opportunities were endless, and most important, I felt at home here. Everything just seemed right and I knew that first night, this was where I wanted to go. I visited the other schools but nothing could compare to Dartmouth and all that it offered.
The amazing thing is, I almost never came here. I applied last minute on a whim and almost didn't visit. Then there was the obstacle of financial aid. At first, the school offered me no aid. When I visited, however, I set up an appointment with the financial aid office. They said they would review my case but offered me no guarantees. Again, I was crushed. In such a short time I had really fallen in love with a school and now I might not be able to attend because of financial reasons. When I got back home and received a letter from Dartmouth with my financial aid award, I was ecstatic. I sent in my intent to register immediately and began to love Dartmouth even more.
Now that I am here, I am so grateful that I took the time to visit this school. I realize that Harvard happened for a reason, in order to show me my other options. I have no regrets at all and am very glad that Harvard refused me. I don't think I miss anything at Dartmouth. The focus is on undergrads. It's a small enough school for us to know all our professors and for them to know us. The environment is challenging yet there is a very active and important social life alive with the Greek system. The opportunities are endless whether you are interested in government and the elections or science and the medical school. The campus is beautiful and the people are great. However, what strikes me the most is that I am not the only one to feel this way. Everyone who is at Dartmouth loves Dartmouth.
My only words of advice are to apply to as many places as you can, visit the school after you get in, decide on the place that feels right and accept the fact that things happen for a reason. Had I not applied or I had I not visited, or had Harvard accepted me, I would not be here today. Dartmouth is my home and I love everything about it.
Need money to pay for college?
Every semester, Fastweb helps thousands of students pay for school by matching them to scholarships, grants and awards for which they actually qualify. Sign up today to get started. You'll find scholarships like the Course Hero's $5,000 Scholarship, and easy to enter scholarships like Niche $2,000 No Essay Scholarship.
---