Your Turn: Attending a Community College
It's your turn to consider attending a community college--why you should.
By Andrea Pakieser, Harold Washington Community College
March 09, 2009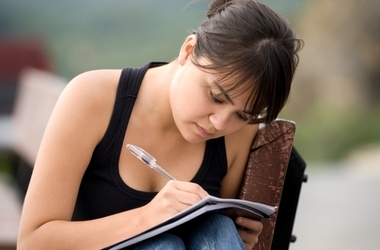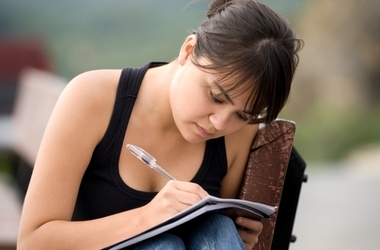 A huge advantage of living in a major metropolitan area is the opportunity to attend a community college (also called a junior or two-year college). There are a variety of reasons why someone decides to become a student at a two-year college: With comparatively low tuition rates and flexible class schedules, community colleges can suit people in a variety of different situations.
A major advantage of spending a year or two in a community college is the low tuition. While school, state and private grants and scholarships can help, many people would rather save the bulk of their dollars for their last two years of college—when studies become more focused. Attending community college is a low-cost way to meet gen-ed requirements and become familiar with new fields of study that may help you decide on a major or career.
The community college environment is also quite an eye-opener. I've learned an immeasurable amount from the diversity of my classmates—a diversity that is fostered by the convenience community college offers for parents, working students or people with other personal obligations. Racially, ethnically, economically and even age-wise, my college is a cross-section of the entire world.
The classes themselves are quite a deal at community college. At my particular school, many professors hold Ph.D.s and are active in their academic field, whether through publishing research or taking part in field work during their off time. The work load is certainly not as demanding as it would be at, say, Harvard or Yale (the resources aren't as sophisticated either). But this tends to give you more independence and responsibility over your education as you turn to outside sources (public libraries, museums, the Internet …). In other words, you have to decide for yourself if you're going to make a serious commitment to your education.
So how do you decide if community college is the way you want to go? Ask yourself these questions:

• Do I need a flexible schedule where I can take classes any time from 8:00 in the morning to 8:00 at night?
• Do I want to be a part of an environment where people from all walks of life are represented?
• Do I need to take time for other important obligations without putting my education on hold?
• Do I need to conserve my financial resources for further down the educational path?

If the answer to the majority of these questions is 'yes', community college is an option that might serve your needs.
For more information on finding the school that is right for you, I suggest you visit Web sites of colleges near you or that specialize in fields that interest you. You might want to check out FastWeb's online directory if you already have a couple names in mind. Above all: Talk to people!!! Your college counselor, your cousin who just finished his freshman year … anyone who can give you some current information about the world of colleges is a great reference!
Need money to pay for college?
Every semester, Fastweb helps thousands of students pay for school by matching them to scholarships, grants and awards for which they actually qualify. Sign up today to get started. You'll find scholarships like the Course Hero's $5,000 Scholarship, and easy to enter scholarships like Niche $2,000 No Essay Scholarship.
---