Why Did I Stay Home?
You'll be asking yourself "why did I stay home?" if you don't have a study abroad experience.
By Ariana Finlayson
October 04, 2007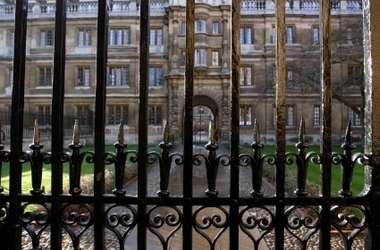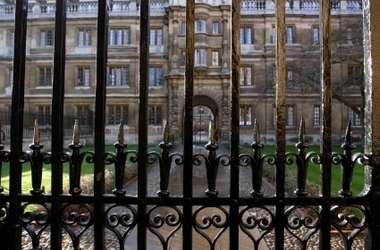 Many colleges offer study abroad programs and many students are able to take advantage of them. Unfortunately, I wasn't one of them.
At the time, shelling out $2,000 for program fees and another $4,000 for credit costs didn't seem too appealing. I did manage to go to London with a friend on spring break last year, and the overall cost of the trip was around $1,500. Plus, I didn't have to take classes! Looking back on it, though, I was only there for four nights, and probably didn't have half of the opportunities that study abroad students have.
See your most recent scholarship matches now.
Here are two issues that kept me from studying abroad, and the solutions I feel would address them:
• Money: I didn't have time to make the money to cover the costs, and my bank account was too shallow to dip into. However, there are grants and scholarships that you can apply for, either through outside scholarship providers or through your school. Some are specifically offered to enhance your off-campus experiences. Depending on who is helping you pay for college, you can always suggest to your parents that they take out a small private loan to cover the costs.
• Ed. note: If you take out a private loan, make sure you understand the ramifications]. You'll be in debt a little bit, but study abroad is a once-in-a-lifetime opportunity.
• Time: My class schedules were planned out from the time I was a second semester freshman to when I would graduate. In order to get all the classes I wanted and fulfill my major, minor and residency requirements, there wasn't any time to take off for a semester. But Hofstra offers study abroad programs between fall and spring semesters and during the summer. I've also had a few friends who took an extra semester to graduate in order to study abroad. If you want it that badly, you'll make it work.


And here are the reasons why I think I missed out on a great opportunity:
• Sure, $6,000 sounds like a lot, but here's what you get in that package: two classes, a month in a foreign country, most meals and accommodations paid for, and a few out of town trips to other cities.
• As a college student, you're not working full-time with a salary and vacation days. Summer and winter breaks are the vacation for most students. Now that I am working full-time, I can't see another opportunity where I will have a month to just take off across the Atlantic (or Pacific) without leaving work behind or having to find someone to catsit.

Make cooking a career. Find a culinary school.

• I would have gone to a place that I wouldn't otherwise go to on my own or with just a few friends. I'd have chosen the program in Prague or Japan. I don't know either language or much about those cultures, but having a huge group of familiar faces would have been my buffer. Being in a foreign place with a group of people your age and your program advisors will give you security when you're feeling uneasy. The combination of all these people will prove for priceless moments in the end.


My advice to you: If you have the opportunity to study abroad, take it. I've heard such wonderful things and I wish I could walk away from college having experienced it. I think that would be the sprinkles on an overall amazing college experience. (The cherry would be getting a job within a month or two after I graduate!)
Need money to pay for college?
Every semester, Fastweb helps thousands of students pay for school by matching them to scholarships, grants and awards for which they actually qualify. Sign up today to get started. You'll find scholarships like the Course Hero's $5,000 Scholarship, and easy to enter scholarships like Niche $2,000 No Essay Scholarship.
---