Who's Really #1?
With so many college rankings, is there a way to determine a REAL number one?
By Dr. Kat Cohen, CEO and Founder of ApplyWise.com
March 12, 2009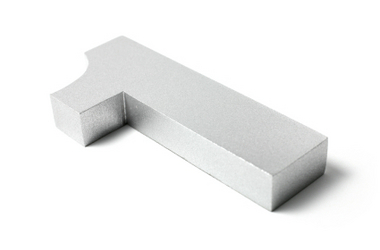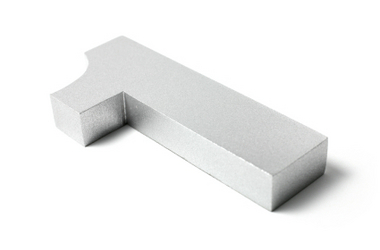 In a move to court foreign students, US News and World Report has just released its first-ever issue of the World's Best Colleges and Universities.
These new rankings, released November 20th and based on the Times Higher Education-QS World University Rankings, are a befuddling play off of their annual America's Best Colleges rankings, a 25-year-old who's-who of the country's top colleges. While America's Best Colleges leaves much to be desired, World's Best Colleges and Universities is even more problematic, if for no other reason than it will only end up creating greater confusion for college hopefuls the world over.
This is the first attempt by US News to compare American institutions to foreign competitors — and it shows. When examining the August 2008 issue of America's Best Colleges against these recent world rankings, a significant difference in the surveys' methodology is painfully evident. And here is where the confusion begins. It's bad enough that finding a college based on college rankings ignores a student's individual needs (and how different one campus is from another), but now students and parents will have to consider two competing views from the very same publication! It's as absurd as it is maddening.
Have you seen your scholarship matches recently? Check them out now.
Let me break it down for you.
The world rankings focus on an institution's research influence and consider its external reputation by employers, while also taking into account the proportion of the universities' international faculty and international students. This is in sharp contrast to the America's Best Colleges guide, which focuses on an institution's input and resources, its selectivity, and its average SAT score, all of which influence graduation, retention and alumni donations.
The only factor that both surveys have in common is peer review. For whatever reason, peer review plays bigger role in the World's Best Colleges list: 40% of an institution's score, compared to only 25% in the America's Best Colleges. As a result, there are significant disparities in an American institution's rank from one list to the next:
| | |
| --- | --- |
| Best National Universities according to 2009 America's Best Colleges | Top 25 American Universities (actual rank in parenthesis) according toWorld's Best Colleges and Universities |
| 1. Harvard University | 1. Harvard University (1) |
| 2. Princeton University | 2. Yale University (2) |
| 3. Yale University | 3. California Institute of Technology (5) |
| 4. Massachusetts Institute of Technology | 4. University of Chicago (8) |
| 5. Stanford University | 5. Massachusetts Institute of Technology (9) |
| 6. California Institute of Technology | 6. Columbia University (10) |
| 7. University of Pennsylvania | 7. University of Pennsylvania (11) |
| 8. Columbia University | 8. Princeton University (12) |
| 9. Duke University | 9. Duke University (13) |
| 10. University of Chicago | 10. Johns Hopkins University (13) |
| 11. Dartmouth College | 11. Cornell University (15) |
| 12. Northwestern University | 12. Stanford University (17) |
| 13. Washington University in St. Louis | 13. University of Michigan (18) |
| 14. Cornell University | 14. Carnegie Mellon University (20) |
| 15. Johns Hopkins University | 15. Brown University (27) |
| 16. Brown University | 16. University of California- Los Angeles (30) |
| 17. Rice University | 17. Northwestern University (33) |
| 18. Emory University | 18. University of California-Berkeley |
| 19. University of Notre Dame (IN) | 19. New York University (40) |
| 20. Vanderbilt University | 20. Boston University (46) |
| 21. University of California-Berkeley | 21. Dartmouth College (54) |
| 22. Carnegie Mellon University | 22. University of Wisconsin-Madison (55) |
| 23. Georgetown University | 23. University of California-San Diego (58) |
| 24. University of Virginia | 24. University of Washington (59) |
| 25. University of California-Los Angeles | 25. Washington University in St. Louis (60) |
| 26. University of Michigan-Ann Arbor | 26. Emory University (62) |
| 27. University of Southern California | 27. University of Texas at Austin (70) |
| 28. Tufts University | 28. University of Illinois (71) |
| 28. Wake Forest University | 29. Rice University (78) |
| 30. University of North Carolina-Chapel Hill | 30. Georgia Tech University (83) |
The disparity between the two surveys is laughable. How can Boston University be ranked among the top 20 American institutions when compared to its global peers, while ranked 60 when compared only to its American peers? Conversely, why are Notre Dame and Georgetown so well regarded when compared to their American peers, but considerably less so when compared to their global peers? As if the college applications process weren't difficult enough, now we have yet another frustrating college rankings list to contend with.
Want an education that is specific to your career? Consider a career school.
The Silver Lining
But maybe we can find the silver lining with such a study. During such a stressful time in an applicant's life, a little list can go a long way in clarifying the applicant's college options. More lists mean more options. With competing and conflicting ranks, students and parents may be forced to search outside the numbers and find universities that really work for the student individually. Instead of focusing only on the top 50, students will be forced to determine their own needs and create their own rankings. As long as they rankings are taken with a grain of salt, they can be thought of as just one tool among many that students should use when determining their college lists. Students must examine a college's philosophy and environment first and foremost.
As American institutions look to increase the number of international students, all students will have to do their research in order to really stand out in the admissions process. With that in mind, the new World's Best Colleges and Universities rankings has actually done students a favor by opening their eyes to great education everywhere, within America and across the globe.
Need money to pay for college?
Every semester, Fastweb helps thousands of students pay for school by matching them to scholarships, grants and awards for which they actually qualify. Sign up today to get started. You'll find scholarships like the Course Hero's $5,000 Scholarship, and easy to enter scholarships like Niche $2,000 No Essay Scholarship.
---