Understanding the Rise in Rejection Rates
By Bridget Kulla, edited by Kathryn Knight
September 03, 2008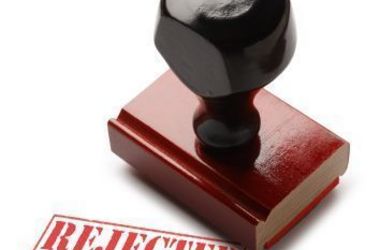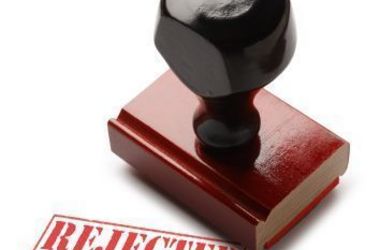 You may have seen the headlines: College Rejection Rates at Record Highs. With schools like the University of Pennsylvania and Pomona College admitting less than two out of every 10 people who apply, you may think you'll never get into your top-choice school. Don't despair. The headlines appear daunting, but there's more to rejection rates than these headlines would lead you to believe.
Why have rejection rates increased? A few key factors contribute to high rejection rates.
The number of students enrolling in college has reached an all-time high. More than 19.1 million students enrolled in post-secondary institutions in 2008, which is more than five million greater than a decade ago, according to the National Center for Education Statistics (

NCES

).
Students are applying to more colleges. Not only are there more students enrolling in colleges, they tend to apply to more colleges than before. The College Board suggests that some students are now applying to 20 or more colleges, while in the past five to eight colleges was the norm. "There's so much panic out there that more and more students are applying to more colleges. That's really a problem," Jim Sumner, dean of admissions at Grinnell College, says.

Additionally, online applications have made it easier to apply to multiple colleges. An increase in the use of online applications has been reported by 85 percent of colleges, according to NACAC.
With an increased number of applicants for the same limited number of class positions, rejection rates are bound to rise at some schools. Despite the headlines, low acceptance rates publicized by schools like Harvard and the University of Chicago remain the exception—not the rule—when it comes to admissions. On average, four-year colleges accept seven out of every 10 students who apply for admission, NACAC reports.
To avoid being rejected, be realistic about your chances of being accepted. "A lot of students only apply to highly selective schools and they have no backups. Students need to do their homework and find out that these schools are such longshots and they're not going to be accepted," Bev Taylor, an independent college counselor, says.
Sumner suggests having one or two schools you're sure you can get into, one or two that are a stretch but that you're 70 percent sure will accept you, and one or two that are stretches.
Need money to pay for college?
Every semester, Fastweb helps thousands of students pay for school by matching them to scholarships, grants and awards for which they actually qualify. Sign up today to get started. You'll find scholarships like the Course Hero's $5,000 Scholarship, and easy to enter scholarships like Niche $2,000 No Essay Scholarship.
---