To Supplement or Not to Supplement
To supplement or not to supplement when it comes to the admissions process? Find out what you should do.
By Liluye Jhala, ApplyWise.com Counselor and former Brown University Admission Officer
March 12, 2009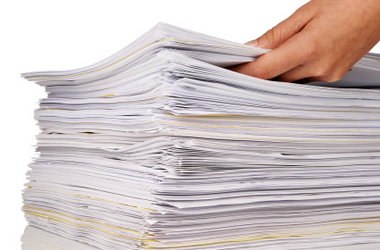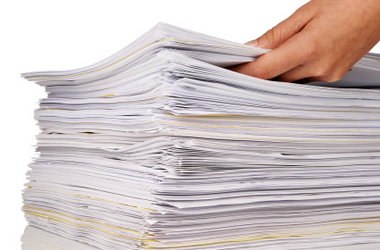 You've put the finishing touches on your essays and resumes and you've sent your transcripts and test scores. So you think the application process is over, right?
Maybe not. Should you send additional materials (e.g. essays, letters of recommendation, photographs, etc.) to make your admissions folder heavier? In most cases, this will work to your disadvantage. As some say in admissions, "the thicker the file, the faster it sinks."
Still, there is no way to predict your admissions reader's mentality and how much time they have to review all elements of your admissions application. If you choose to send supplemental materials, I recommend you follow this guideline: submitting repetitious recommendation letters or copies of every award you received since kindergarten will likely annoy the admissions committee. Not only does it show your clear disregard for self-restraint, it also demonstrates your inability to follow directions.
See your scholarship matches and start your applications today.
If you do decide to send supplemental material, make sure that it adds to your application and reflects a deep love and passion for something not adequately represented in previously submitted documents. Here are some guidelines:
Portfolios that show your talents in fine and/or performing arts

First, be sure to check with your respective colleges to see if they accept creative supplements, who reviews them, and the submission guidelines. Do not send materials directly to a professor or academic department.

Try to make your portfolio as consistent as possible to present a unified body of work, connecting pieces through similar subject matter, scale/dimensions, palette, medium or concept. Consider including an artist statement with your portfolio: a one to two paragraph description of your work, the materials used, and your intentions as an artist. This will contextualize your work and demonstrate your professionalism.


Writing samples that show your depth and range

If you want to show a body of work that demonstrates your range of writing abilities, feel free to ask your potential colleges if they will review additional writing samples. Remember, these are samples, not your magnum opus. Overall, try not to send more than ten pages with only your very best work.



Do you like Fastweb? Make it official on Facebook.

Independent academic research

If you've been aiding a professor with outside scientific or academic research, send the abstract and an informative excerpt with publication citations.


Recommendations from outside references who truly know you

If you feel that your teacher and counselor recommendations will not fully capture your personal qualities, feel free to send one additional letter. This should be clearly marked 'supplemental recommendation' and include the proper identifying information like your full legal name, high school, and date of birth. Suitable supplemental references should come from individuals outside the school community who have known you for a significant period of time. This additional letter should convey your dedication to a particular activity, your growing responsibility over time, and the impact you have made. Here's a hint: if you are involved in an off-campus activity where you've committed at least ten hours a week over three months, it might be a good idea to consider a supplementary letter of recommendation. Your high school references may not be adequately informed enough to fairly reflect your off-campus contributions.
Need money to pay for college?
Every semester, Fastweb helps thousands of students pay for school by matching them to scholarships, grants and awards for which they actually qualify. Sign up today to get started. You'll find scholarships like the Course Hero's $5,000 Scholarship, and easy to enter scholarships like Niche $2,000 No Essay Scholarship.
---