There's Nothing Minor About It
There's nothing minor about it when it comes to your college minor.
By Ariana Finlayson
November 05, 2007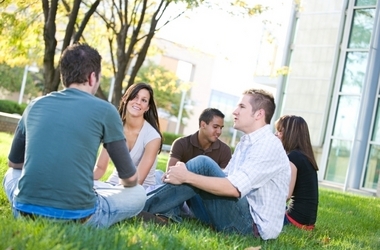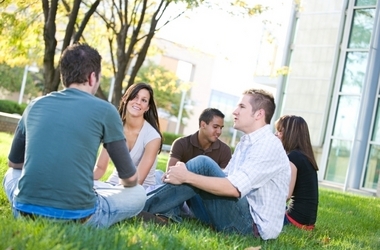 At Hofstra, the curriculum for the School of Communication requires that you must hold a minor in the liberal arts. Many of my peers aren't too pleased with this facet of the course selection, but I've found that it's been very useful to me.
At the beginning, I had a lot of options. I considered French, but I knew that once my foreign language requirements were filled, I'd lose the skills, so I decided against it. I also considered music because I had wanted to write for either Spin magazine or Rolling Stone. I looked into the minor requirements though, and the classes didn't really line up with my idea of a useful background for a music publication.
Major in something a little different.
I chose psychology because I really enjoy the inner workings of the mind and the approach that psychology takes on understanding people and social situations. I declared my minor my sophomore year and was finished with it by the end of my junior year. It was definitely a more intensive minor to choose, but since I had an interest in it, I was okay with it.
During the second semester of my sophomore year, I had an epiphany: Why not minor in graphic design? The understanding of publication layout and knowledge of Adobe Creative Suite would not only complement my major immensely, but also make me a better-rounded candidate for the job search.
While I didn't have time to take enough classes to fulfill a second minor, I was happy that I caught this opportunity early enough to actually learn a few graphics programs. I only wished an adviser had told me about the possibilities that would correlate with my major.
My advice to you: When choosing a minor, pick either an invested interest, or something that will complement your major.
One friend, a broadcast journalism major, loves to dance, so she chose it as her minor. It doesn't really go along with her ideal job, but her passion for the subject outweighs any other option — her minor was chosen on pure interest.
Check out your most recent scholarship matches.
Another marketing-major friend has a minor in accounting. This has let him further his business math skills, and he now has the requirements in order to apply for some accounting jobs. As a result, he has doubled his opportunities in the job market.
I do enjoy what I learned in my six psychology classes, and I feel pretty good about my education when I can apply a psychological concept to something I experience in life. Having a minor in graphic design would have been better for my overall GPA, but I really feel I expanded my mind in my chosen minor. After all, expanding your mind is supposed to be one of the goals of education, right? And that's what I'm here for until May!
Need money to pay for college?
Every semester, Fastweb helps thousands of students pay for school by matching them to scholarships, grants and awards for which they actually qualify. Sign up today to get started. You'll find scholarships like the Course Hero's $5,000 Scholarship, and easy to enter scholarships like Niche $2,000 No Essay Scholarship.
---