Senior Year Blog
By Rich Coleman
June 05, 2009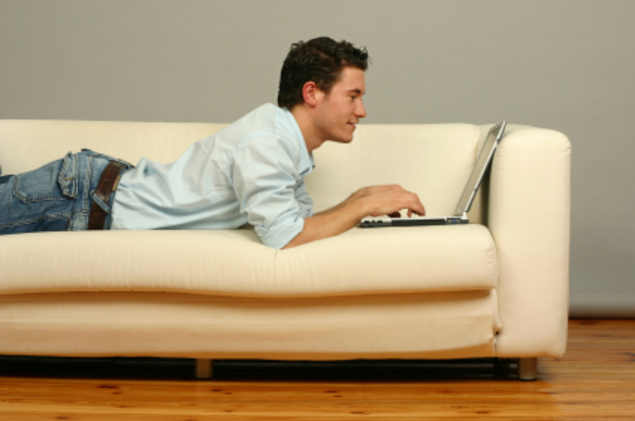 It's the Most Wonderful Time of the Year
Oct. 31, 2005
Happy Halloween, to all you boys and ghouls (I couldn't resist)! Since I am in fact a senior this year, I get to dress up at school and scare underclassmen. I decided to go as a cereal killer. I'm going to duct tape cereal boxes to my clothes and walk around with a Jason mask. Hopefully, people will get the joke.
I originally wanted to go as the Staypuft Marshmallow Man from Ghostbusters but the mechanical aspects of creating such a costume were daunting, to say the least. My girlfriend is going as Rainbow Brite, which I have never heard of before in my life. Apparently it's some little super girl who dresses up like a hippie and defeats evil forces while picking flowers and playing hop scotch. Doesn't sound very scary to me. At least not as scary as a cereal killer, am I right? I'll try to get some pictures of me in my ridiculously scary costume.
Anyway, West Chester University sent me a letter of acceptance a couple days ago, so I'm psyched! That's two colleges so far that I got into. Next, I'll probably apply to Penn State or St. Joe's. I actually just started looking at the University of Arts in Philadelphia but I haven't told that to my grandparents. They think that any school located in Philadelphia is a death trap and I'll never survive. So, I may just apply there in secret.
I'm still crossing my fingers in hope that Ship or WCU will send me a letter saying I'm eligible for a scholarship. That would make my grandparents and I very happy. To be honest, we're happy now with letters of acceptance but when the reality sets in that we'll have to pay for college — and that we'll have to reach deep into our pockets to do so — it will be very stress inducing. I can only hope for the best.
That's about it for big news except for one other thing. I celebrated my Uncle's birthday the other day, which means that the next birthday coming up will be mine. That means that Richmas season is upon us. That time of year when you make some sacrifices in order to get me totally sweet presents. Ah, yes it is the most wonderful time of the year. Only 52 more days! Start thinking about what to get now. The stores will be packed come December. dances
Happy Halloween!! Rich
Need money to pay for college?
Every semester, Fastweb helps thousands of students pay for school by matching them to scholarships, grants and awards for which they actually qualify. Sign up today to get started. You'll find scholarships like the Course Hero's $5,000 Scholarship, and easy to enter scholarships like Niche $2,000 No Essay Scholarship.
---