Senior Year Blog
By Rich Coleman
June 05, 2009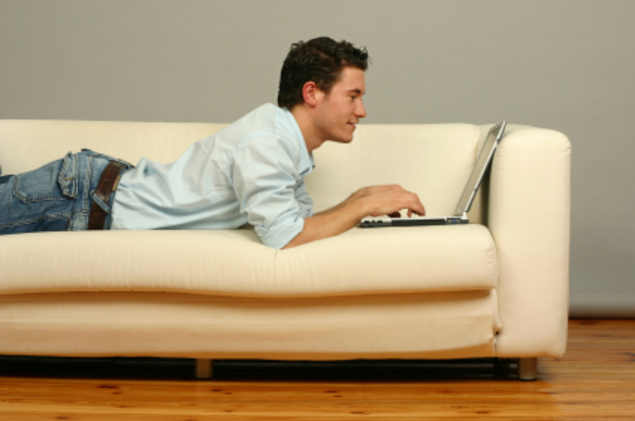 Public Service Announcement: Scholarship Scams…the Silent Killer!
Oct. 26, 2005
There comes a time in every young student's life when they fall prey to trickery. Yes, that's right. Perhaps the sound of a "free" iPod makes you all excited, and jumpy, and you end up doing some things you aren't too proud of. Perhaps you give away your social security number and your mom's credit card to a "trusted" company, and they end up stealing your identity. Then, not only are you homeless and in massive amounts of debt, but you also have no iPod to listen to your favorite Beatles songs while you jog in the park.
But enough about how my friend Jason went bankrupt.
There is a serious problem that is sweeping the nation. No! It's Swiffering the nation. This problem is scholarship scams. That's right! Scholarship scams are known to be the leading cause of death next to second hand cigarette smoke. And not only can they kill you*, but they can also cheat you out of your money!
The good folks at FastWeb alerted me to these scams, and little did I know that I was nearly the victim of a potential scholarship scam.
My grandparents and I were casually reading our mail when my grandpa read an intriguing letter. It read something like this:
Dear Suckers, Please attend our "Financial Aid" seminar in order to receive info and advice on the Financial Aid process! College is the most important time in your child's yadda, yadda, yadda, come to the conference room at the Holiday Inn on Saturday.
From, The Financial Aid Experts (F.A.E.)
P.S. If you attend, you'll receive a free book (in 2012) that will help you get the most out of Financial Aid!
Of course, we all laugh now at such condescending slang, but at the time my grandparents and I were like little fish that fell for the bait. We marked this date on our calendar and looked forward to a day full of information that would help us get money for college.
We went to the seminar and met the F.A.E. They gave us advice on the college process, which was helpful, but at the end of the seminar they started to reel us in.
Apparently, we would need to sign up with their program for a whopping $3,000 a year, in order to continue receiving their sage-like advice. It was at this time, that my grandparents and I made sure we had our respective wallets and ran away screaming.
We learned something valuable that day. If it sounds too good to be true…it probably is. It's the same way with bogus scholarships. Don't ever pay big bucks for a "scholarship" or "application services" or anything like that. It's not worth it.
Just ask my friend Jason. That poor kid doesn't even have an iPod. Can you imagine? Not having an iPod? Whew…crazy.
Later, Rich
*Scholarship scams cannot directly kill people…yet! DUN DUN DUH
Need money to pay for college?
Every semester, Fastweb helps thousands of students pay for school by matching them to scholarships, grants and awards for which they actually qualify. Sign up today to get started. You'll find scholarships like the Course Hero's $5,000 Scholarship, and easy to enter scholarships like Niche $2,000 No Essay Scholarship.
---