Senior Year Blog
By Rich Coleman
June 05, 2009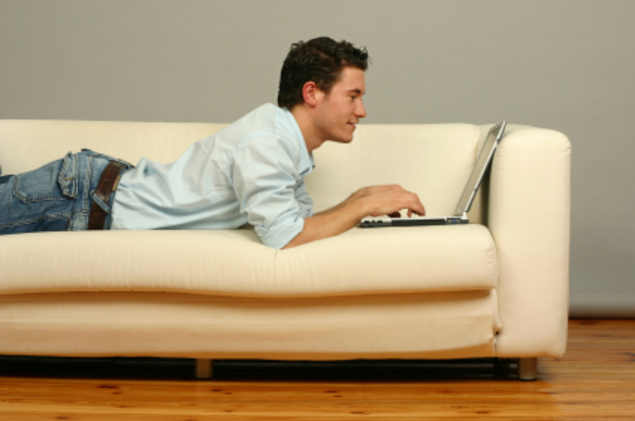 Hello, Neumann
Oct. 18, 2005
I went to Neumann College over the weekend. Let me preface this entry by saying Neumann was held in high regard in my mind. They have scholarships that are available to 8th graders, and it basically pays the student's way through high school. I tried my hardest to win that scholarship in 8th grade, but I didn't win. Apparently, my essay and grades weren't up to snuff in 8th grade. Because of this life crippling experience, I always viewed Neumann as this prestigious university that I'd never be able to attend. Even if I did get in, I'd surely get kicked off the campus once they realized I wasn't a genius.
I ventured to Neumann expecting high buildings, automatic doors, three-dimensional doorways, and robotic doormen. But to my surprise I did not find this. I entered the "Life Center" and walked into the auditorium with the other students interested in the College of Arts and Sciences. The English presentation seemed to be put together at the last minute. The presenters seemed worried and scared of us. The Dean of the English department didn't speak into the microphone during her presentation, which was a little odd. They didn't really go in depth about the English programs. It was a little disappointing, but how much can you really say about an academic field in 15 minutes?
I went into the gymnasium where they had tables set up and lunch. I immediately went to the lunch table. They had a poor man's version of a cheesesteak but I wasn't complaining. They put Cheez Wiz on it, and if you're a true cheesesteak lover, you know that Cheez Wiz rules all other cheese products.
But enough about dairy products.
After my lunch, we went over to the English table to get info. They just had the same information I heard in the presentation, but on paper. I grabbed some handouts that interested me and headed for the tour.
I don't like to be negative about colleges I visit, because I don't want to discourage other people who may be interested, but this place was really nothing special, in my opinion. The buildings had no character whatsoever. It was like I was in my high school.
I thought that the dorms were big until I realized that you'd be sharing them with three people. Eh, three people in a dorm? Sounds tight.
But it's not just the buildings. It's just the place. It just seemed boring to me. It's too much of a school and doesn't have enough character.
I shouldn't be too negative. They're obviously doing something right to be so popular. Their open house was set up pretty well, and the people there were friendly. It's just not my cup of tea, I suppose. My grandma thought it was great over there, so it just goes to show how people are different.
I did make sure to say "Hello….Neumann" when I entered the campus. Ha ha. Oh, that Seinfeld is so witty. I think I may go watch my Seinfeld DVDs.
Later, Rich
P.S. If anyone attends Neumann or plans to attend Neumann, please realize this is just my opinion. What I like, you may hate. What you hate, I may like. You say tomato and I say tomato, etc. Don't give up on a college because someone else doesn't like it.
Need money to pay for college?
Every semester, Fastweb helps thousands of students pay for school by matching them to scholarships, grants and awards for which they actually qualify. Sign up today to get started. You'll find scholarships like the Course Hero's $5,000 Scholarship, and easy to enter scholarships like Niche $2,000 No Essay Scholarship.
---