The Applications are In, Now the Focus is on Financial Aid
After the applications are in, the focus is financial aid--what you should know.
By Jeremy Ogul
February 23, 2007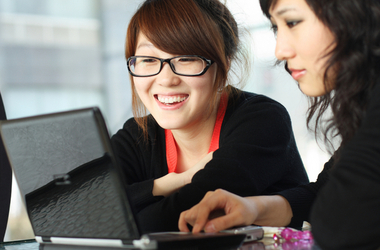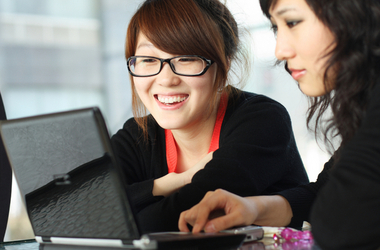 Getting to college seems a lot like buying a new car. Before you can even think about buying a car, you have to have a good credit rating, which will mean a good loan. Then, you choose the car. Do you want black, green, red, silver, white? Do you want Honda, Hyundai, Acura, Toyota, Lexus? Do you want four-wheel drive, power windows and locks, a good-looking vehicle, a fuel-efficient vehicle, a trendy car? After you've made all the fun decisions and know what you want, it comes time to pay the bill, and that is a totally different ballgame.
Once I have a solid high school resume (the credit rating), I can look all I want at the different options (car makes and models), I can imagine myself anywhere, I can debate the merits of a small school versus a large school, but at the end of the day, the bill will have to be paid. Financing a college education is like a curveball that brings most people with high aspirations (like me) back to Earth.
My family is not poor, but we certainly aren't rich, either. I think I'm about as middle-class as they come. As far as I know, all my parents have saved for my college education is a 529 plan we started a couple years ago. It will probably not even pay for half of a semester. It's something, at least. Up until now, all of my energies (and theirs) have been focused on selecting and applying to colleges. Now it's time to start thinking about financing the college education.
See your most recent scholarship matches now.
It's a touchy topic, and it's a nebulous topic. My parents assume that people will be throwing money at me and they will somehow be able to pay for the rest. I have a feeling that even if I stand out at my own high school now, once I get to college my resume will look less appealing compared to other similarly-qualified and more-qualified students. If that's the case, then no, I doubt they are right. More likely I will be scraping pennies off the ground. But who knows? That's the worst part about talking about the money. First of all, I don't even know where I'll get in yet. Then I have to know what kind of financial aid packages will be offered to me by colleges that accept me. Then I have to determine what's realistic and what I actually want to do. So thinking about it now is a little frustrating.
What I'm almost certain about is that I will have to take out student loans. There is no way I will be able to leave college without some debt. I accept that. If I end up leaving with $10,000 or $15,000 of debt, I think I can handle it. I won't accept a financial aid package where I end up leaving with $120,000 (or even more) of debt. I'm not willing to spend the rest of my life worrying about paying off college loans. What if I don't end up in a career where it's easy to pay that off?
There are things that can be done now. I'm writing for probably the most obvious one: FastWeb. As anyone with a FastWeb account knows, there are literally thousands of scholarships out there and tons of money to be given away. I'll admit that I haven't been so diligent in trying to get the money (I think I've only applied to two or three, none of which I won), but there's no better time than now. Even if you win just $1000 or $500, that's $1000 you won't be paying interest on in student loans, which is seriously worth it.
Estimate your loan payments with our loan calculator.
Another important step is completing the FAFSA (Free Application for Federal Student Aid). This tells college financial aid departments how much your family should be able to afford, and from this the financial aid people determine how much they are responsible.
As we complete the FAFSA, apply for scholarships, and begin to receive financial aid offers, my parents and I will be talking a lot more about money over the next few months. The unknowns will begin to become knowns and we will be taking the last steps before actually going to college. I don't mean to sound trite, but indeed, the future is now.
Need money to pay for college?
Every semester, Fastweb helps thousands of students pay for school by matching them to scholarships, grants and awards for which they actually qualify. Sign up today to get started. You'll find scholarships like the Course Hero's $5,000 Scholarship, and easy to enter scholarships like Niche $2,000 No Essay Scholarship.
---