20 Rules of the Application Road
By MonsterTrak.com
March 04, 2009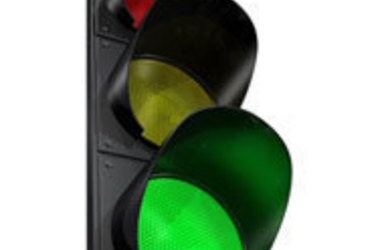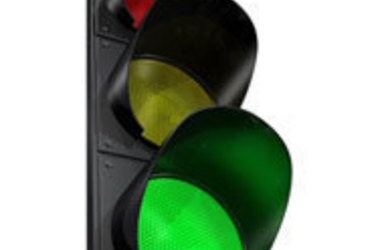 It's a long and bumpy road. It's a challenging road. It's definitely wide open for you to travel. Getting through the college application process involves a lot of time and effort, but the results can generate a significant investment in you. Use these tips to get moving on the path to college success.
Rule #1
Adhere to the NACAC (National Association for College Admission Counseling) guide for student rights and responsibilities in the admissions process. Get a copy from your counselor, or go to the NACAC Web site to get one.
Rule #2
Think critically. Remember that schools are marketing – they want you.
Rule #3
Work as hard as you can in the most challenging program you can take. College isn't for academic wimps!
Rule #4
Have an extracurricular life – show that you are meaningfully involved in school, community, church, etc.
Rule #5
Make a solid, accurate resume. Keep it short and simple. You'll get plenty of advice on what you "should" do when you get to college. From aunts and uncles to older brothers and sisters and parents, everyone will have some wisdom that they are dying to share with you. Listen to everything, and then use your best personal judgment as to what really applies to you. College is a very personal experience, so there's no one-size-fits-all solution. Don't take every single thing you hear, even from upperclassmen when you get to campus, as absolute truth.
Rule #6
Review your standardized testing profile. Have you taken every test you need for admission and/or placement? Do your scores match your grades? Are your scores consistent? How do your scores compare to those of admitted students?
Rule #7
Write, call, e-mail, and do Internet research for college information. Talk with college representatives at your high school and at college fairs.
Rule #8
Visit schools (be sure to make plans at least two weeks in advance!). While you're there, see everything – from residence halls to the dining hall, and from the library to the computer labs. Talk with professors, go to classes, hang out with some students, eat the food and talk with admissions counselors and financial aid advisors. If there is an on-campus hosting program, spend the night. Check out the student health facility, evaluate laundry facilities and ask for a crime profile. What type of admissions policy does the school adhere to – rolling or specified date? What early action/early decision options are available?
Rule #9
Remember that what may get you in the front door at University X may not get you into the School of Engineering or School of Architecture, etc. there. There are formula schools (test scores, subjects + grades = 'you're in') and fine tooth comb schools that look at every detail through a magnifying glass. Some schools are highly competitive with many more applications than slots to fill. How do your academic and extracurricular profiles fit those of admitted students at each of your chosen colleges?
Rule #10
Once you get the application, complete it neatly, thoroughly and on time. PROOFREAD. If you apply online, print a copy of your application before you press submit. Request transcripts, in writing, from the person at your high school responsible for transcript submissions (at many schools, this is the registrar).
Rule #11
Apply to a range of schools – from easier admission to dream schools. The hardest or easiest school to get into may be an awful match for you.
Rule #12
Cost – think about it, talk about it. Don't let it keep you from applying somewhere. Financial aid and scholarships may make the seemingly impossible possible. Never pay for scholarship searches. Check here for the U.S. Government website for scholarship scams.
Rule #13
If you have to write an essay or need teacher recommendations, DO NOT PROCRASTINATE. Teachers, or anyone writing a recommendation, should be given properly addressed envelopes with the correct postage. Follow up on requests for recommendations.
Rule #14
MEET DEADLINES. This is real world stuff, and you don't want to miss out. Meet deadlines in classes, those set by your college counselor or advisor, and those set by colleges.
Rule #15
Know yourself – if you don't know what you're good at and how hard you are willing to work, your chances for survival at college are limited from the start.
Rule #16
Be open to possibilities – over 4,000 schools beckon you. Therefore, you can find several places that would be good matches for you. If you have done your homework thoroughly, come April it will be hard to decide which school to attend.
Rule #17
Work for what is a good match for you – not your brother, dad, best friend, significant other, etc. Don't be mislead by what you read in the press, or see on TV or in the movies. You are a unique individual – that is a most important factor in the selection process. Remember that getting mail from schools is advertising. Marketing information sent to you does not mean that you have any edge in the admissions process.
Rule #18
Talk with your parents, your teachers, your college counselor or advisor – they are the best guides for the college selection process.
Rule #19
The better job you do with your work on the front end of the process, the happier and more productive you will be in selecting good college choices for you.
Rule #20
Be resourceful. Remember…this takes work! Learn. Enjoy.
This article originally appeared on Making It Count.
Need money to pay for college?
Every semester, Fastweb helps thousands of students pay for school by matching them to scholarships, grants and awards for which they actually qualify. Sign up today to get started. You'll find scholarships like the Course Hero's $5,000 Scholarship, and easy to enter scholarships like Niche $2,000 No Essay Scholarship.
---