10 Things You Should Do Before Studying Abroad
By Kamil Zawadzki
September 03, 2008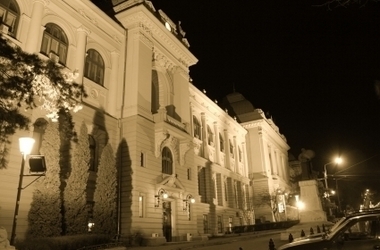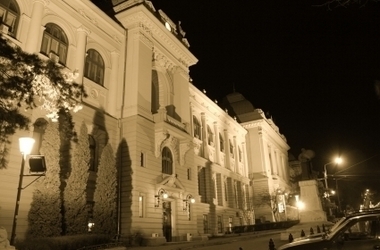 Studying abroad can be a fun experience and many students dream of leaving the country, but there's more to it than getting on an airplane. Here are a few things you should think about before you pack your bags.
Visas, passports and other official documentation. Whether you're studying abroad through a school-sponsored exchange program, or enrolling abroad on your own, you need a valid passport and possibly other country-specific documents.
For information on what documents you'll need, refer to the U.S. Department of State's . It's a smart idea to apply as early as possible — unforeseen delays happen!
Currency Exchange.Wherever you're going, make sure you know what type of cash you'll need. Research the exchange rate – a currency's worth compared to the U.S. dollar. Keep in mind that exchange rates change. What a dollar's worth in a country today may not hold true by the time you arrive.
"The exchange rate will make a difference for Americans living in Italy right now," says Elyse Lyons, the recruiter for Loyola University's Rome Center program. "Something that costs $1 in the U.S. will cost Americans about $1.50 in Italy [and Europe]. Planning a budget is important. Students can check the latest up-to-date exchange rates at ."
Is it safe? Consult the U.S. Department of State's for information about potential threats to Americans overseas. Your school probably won't send you to Iraq or Somalia, but you don't want to wander in or near unsafe areas. Stable or not, it's a good rule of thumb to avoid any political demonstrations even if your inner activist aches to grab a banner and chant slogans.
Living Arrangements. Sure, you're studying in a foreign land and having fun, but after class or a night out on the town, you'll need a bed to crash on. If your school provides a residence hall, understand the rules and restrictions. If you'll be staying with a host family, a dictionary and knowledge of some basic phrases might be helpful. You may also want to consider studying up on local customs before you take off. You wouldn't want your "thumbs-up" gesture to be misunderstood!
Lost Luggage, Canceled Trip, Doctor Visits — Who Pays? A travel insurance plan may be a good investment, even if you don't end up using all — or any— of the features.
Though typical plans cover medical expenses, repatriation and lost luggage, not all are created equal. Research your options and compare costs, benefits and restrictions, and choose the one that meets your needs.
Need money to pay for college?
Every semester, Fastweb helps thousands of students pay for school by matching them to scholarships, grants and awards for which they actually qualify. Sign up today to get started. You'll find scholarships like the Course Hero's $5,000 Scholarship, and easy to enter scholarships like Niche $2,000 No Essay Scholarship.
---