Surfing the College Website
Scope out the college website during your college search.
By The Professors' Guide
April 21, 2009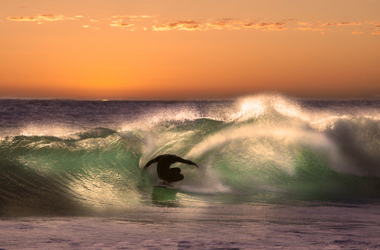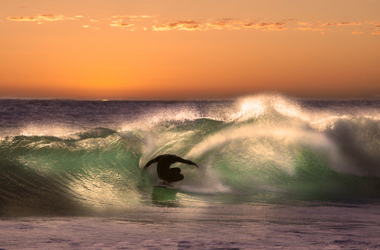 Check out the majors. Some schools might only have about 20 majors, while others can list as many as 354. So, especially if you have a field you think you'd like to learn about, it's important to check to see that the college actually teaches that area. You'd be amazed at how often some hapless student arrives at college only to find that it doesn't have the major he or she planned on taking.

Four-Star Tip. And while you're thinking about majors, it'd be a good idea to click on the link for the department home page for that major. There you'll find a list of requirements for that major, a list of the faculty who teach in that major, and with any luck, some course pages with actual syllabuses. Check out what the faculty teach and what they think about in their research.
Cruise the course schedule. Colleges have two kinds of listings for the courses taught. One is the course catalog, which lists every possible course offered at the school – a sort of history of all courses that have ever been taught and hope chest for ones that might be taught. The other is the course schedule – a listing of the courses actually offered in a given semester (e.g. Fall 2008, Winter 2009). Concentrate on the course schedule. Ask yourself: How many courses are being taught, how big are the courses, how many hours a week do they meet, and are they lectures or discussions (or both)?

Check your most recent scholarship matches now.


Extra Pointer. At some (more secretive) schools, the course schedule is password protected. If you can't get to the course schedule, wait till you visit the campus then ask a student if he or she will log in to let you see the course schedule. (Promise them you won't peek at their grades and personal E-mail. Or maybe your accomplice can watch over your shoulder while you surf the schedule.)
Assess the atmosphere. Colleges have met You-Tube. So at many college websites, you'll find professional-level videos offering you "tours of the campus." These videos will give you a pretty good idea of the things the school wants to highlight — their shiny new buildings, modern labs, lovely student center, ginormous football stadium, beautifully landscaped lawns, and enticing offerings at the food court. Enjoy the tour, but take it with a grain of salt. They never show you the overflowing toilets in the dorms, the lectures with 1000 people in them, and the buckets under the leaks in the up-for-demolition psych building.

Go clubbing. It's always nice to see what kinds of student clubs a college has. You might just be dying to join the Jews for Jesus or the Wiccans, the Young Green Republicans or the Democrats for Ron Paul, the Rock/Paper/Scissors Club or the Death Cab for Cutie fan club. And, even if you don't want to join in on the fun, the information will give you a better feel for what's going on at the school and what the students are like.

Start the conversation. Make a note of any questions that occur to you while surfing the website, then E-mail them to the appropriate office – admissions, financial aid, the undergraduate adviser in a particular department, or even an individual professor. Many university-folk are eager to reach out to potential students, and if no one answers your E-mail — well that's a fact, too, about that school.
---
Dr. Lynn F. Jacobs and Jeremy S Hyman are authors of the book Professors' Guide to Getting Good Grades in College — the first instruction manual for college. You can download a free chapter here, or e-mail Lynn and Jeremy a question or comment here. We'd love to hear from you!
© 2008 Professors' Guide LLC
Need money to pay for college?
Every semester, Fastweb helps thousands of students pay for school by matching them to scholarships, grants and awards for which they actually qualify. Sign up today to get started. You'll find scholarships like the Course Hero's $5,000 Scholarship, and easy to enter scholarships like Niche $2,000 No Essay Scholarship.
---