Surfing the College Website
Scope out the college website during your college search.
By The Professors' Guide
April 21, 2009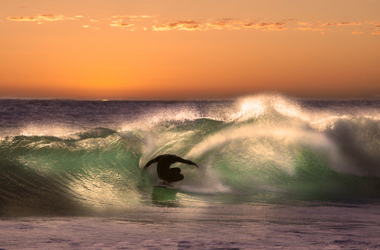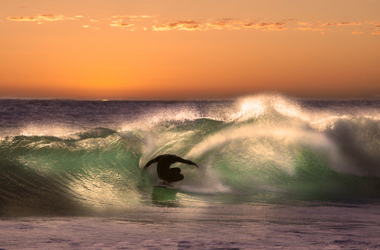 One of the best resources for students thinking about college is the college website (or portal). Here you'll find the most distinctive and best features of each college – or at least what the college would like you to think are its best features. But no matter. With some skillful surfing, you'll be able to examine the underbelly of that beast you're about to spend the next four years of your life in. Here's what to do:
Surf the college. You might think you're going to the University of X, or X State, but actually all universities are made up of different entities called colleges (or sometimes schools). So for the best information, navigate to the college page of the university website – for example, the college of liberal arts, engineering, or business; or the school of visual arts, hotel management, or buffalo herding. Sometimes these colleges will be named after famous people, in which case you'll have to look for the name of the guy who put up the $100 million for the naming rights – e.g. the John G. Hoofalos College of Literature, Science, and the Arts.

Tab to the tabs. The main information you'll need should be under one of these tabs or buttons at the top of the page: Admissions, Academics, Research, and Campus Life. Be sure to start with them. Also, be on the lookout for tabs for both Prospective (or Future) Students and Current Students. There's usually much better information for those already at the college than for those thinking they might like to go there.

Get expert admissions advice.


Scour the admissions area. Here you'll find out essential matters about the admissions requirements, application procedures, deadlines, and that all-important info about financial aid. You'll be able to guess if you can get in and, once in, whether you'll be able to afford to stay.

Scope out the "extras." Take a peek at the special programs at the college – for example, the first year experience (

FYE

) course or freshman seminar, the honors college, the study-abroad program, and any community service ("service learning") and internship opportunities. These differ widely from college to college and can be a good gauge of the mission and focus of the college, as well as of how many bucks it has to spend on such programs. And while these might seem like "extras," they could be some of the most valuable educational experiences you're going to have at college.

Extra Pointer. And while you're at it, how about the free services offered up every year: the writing center, the academic advancement center, the tutoring service, the health service and counseling center, and the center for students with disabilities? All of these could be valuable to you and could be a measure of how well-capitalized the college is.

Bone up on the requirements. Many colleges have a number of courses that you are required to take — sometimes called core courses or general education ("gen. ed.") requirements. And if that weren't enough, there are distribution requirements — different areas of study (for example, humanities, social science, science) in which you have to take a specified number of classes. Carefully consider how many such "must do" courses there are and how restrictive a college program you're buying into. It's well worth knowing in advance just how much force-feeding you'll be subjected to.


Need money to pay for college?

Every semester, Fastweb helps thousands of students pay for school by matching them to scholarships, grants and awards for which they actually qualify. Sign up today to get started. You'll find scholarships like the Course Hero's $5,000 Scholarship, and easy to enter scholarships like Niche $2,000 No Essay Scholarship.
---