Shrugging at the Fallen Hurdles
A student discusses obstacles found in the admissions process.
By Kristin Drew
December 06, 2007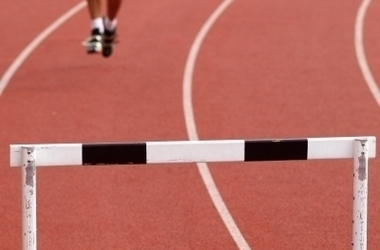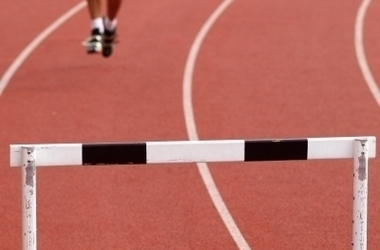 At seven in the morning, I stared at my computer wide-eyed. Instead of semi-consciously scrambling around to get to school, I sat at my messy desk and awaited judgment. As my computer warmed up at a glacial pace, I indulged one of my nastier habits of nail biting.
On this Thursday morning, I received my SAT scores. My performance on this last test would determine whether I could really consider some of my college selections as realistic choices. After practicing with an amazing SAT coach at school and successfully going over multiple tests for endless hours over the summer and on weekends, it rolled down to this moment. I scrolled on the College Board® Web site. I held my breath and closed my eyes as I clicked on the link for my scores. I opened my eyes. My heart dropped. Not even close.
In truth, I shot myself in the foot when it came to standardized testing. During my sophomore and junior years, I focused more on school instead of studying for the SAT. I found the study of Transcendentalism or differential calculus more compelling than those stupid questions concerning the simple but tricky math problems or those homogeneous gender-racial passages. However, reality slapped me in the face. During my junior year, my college counselor told me that my strong transcript and résumé would not be enough to get into some colleges as long as my SAT scores were not strong as well.
Checked your scholarship matches recently? See them now.
While standardized testing is my Achilles' heel, I can't stop feeling angry at what colleges utilize for deciphering stellar students. I feel like I am on a track field where I need to jump over so many hurdles to reach my desired destination. If I don't jump high enough or recover from a fall, then the game ends for me. While I can still control my essay and SAT scores, I lose faith in myself when I cannot overcome the SAT as an obstacle. In a way, this obstacle stands between me and my dreams.
When my mother saw me in such a melancholy state, she told me, "If you fall nine times, the most important thing is to make sure that you pick yourself up nine times." As I looked up into her face, I could tell by her smile that she knew that I will get over this problem. In fact, everyone must face obstacles. Whether it comes in a form of a poor transcript, an average résumé, low SAT scores, weak interviews, or just any negative influence in particular, people just need to calm down and have faith in themselves. While life may not grant you your ultimate dream, you must nevertheless do your best and leave the rest to chance. I hate to admit it, but we can't control everything in our lives. While life spins in so many different directions, we can at least try to enjoy the ride and shrug at the fallen hurdles.
Need money to pay for college?
Every semester, Fastweb helps thousands of students pay for school by matching them to scholarships, grants and awards for which they actually qualify. Sign up today to get started. You'll find scholarships like the Course Hero's $5,000 Scholarship, and easy to enter scholarships like Niche $2,000 No Essay Scholarship.
---