Colleges >> Browse Articles >> Test Prep
Registering for the GRE 2011 - 2012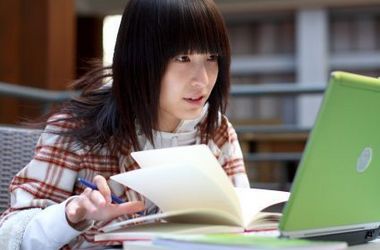 Registering for the GRE.
Graduate Record Examination or GRE is a standardized test that is an admission requirement for many graduate schools. Amongst individual schools, the importance of a GRE score can range from being an important admissions factor to being a mere formality.
The exam consists of four sections. The first section is a writing section, while the other three are multiple-choice. One of the multiple choice exams will test verbal skills, another will test quantitative skills and a third is an experimental section, not included in the reported score. Test takers do not know which of the three multiple-choice sections is the experimental section and the test takes about 4 hours to complete.
Study up! The GRE is different from some other standardized tests in that you can only take it once per calendar month and no more than five times within any 12 month period— even if you've canceled your scores on your last taken test. So, it's best to come prepared for the GRE.
There are two ways you can take the GRE: the Computer-Based Test or the Paper-Based Test.
More on Computer-Based Tests
The General Test is given year-round at computer-based test centers in the United States, Canada and many other countries.
Appointments are scheduled on a first-come, first-served basis.
You may take the General Test (computer-based and/or paper-based) only once per calendar month, and no more than five times within any 12-month period. This applies even if you canceled your scores on a test taken previously.




To register to test in the United States, American Samoa, Guam, U.S. Virgin Islands, Puerto Rico and Canada, register online or call 1-443-751-4820 or 1-800-GRE-CALL (1-800-473-2255) register to test at an international location, register online or contact the appropriate. The Cost is $160 for computer based test. You can take the test at any time, provider the test center near you has availability. Regional Registration Center. REGISTER EARLY TO GET YOUR PREFERRED TEST DATE.

More on the Paper Based Tests

Paper-based General Test administrations are offered in areas where computer-based testing is not available. Not all test centers are open on all test dates. View the test center list here.

Paper Based Test Dates will be available at a later date but typically occur from October to December

---