Playing It Safe in Facebook's Wild, Wild West
Check out an expert's advice on playing it safe in Facebook's wild, wild west, where admissions officers may be looking at your profile.
By Dr. Kat Cohen
March 12, 2009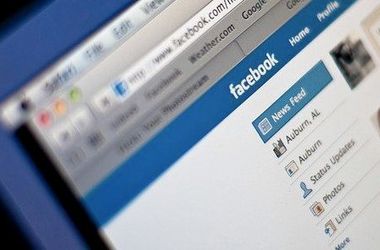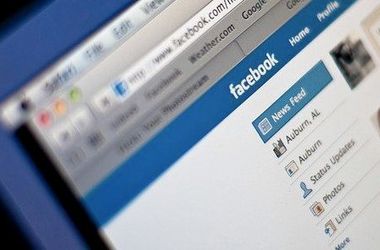 Parents, in case you haven't heard, college admissions officers may or may not be cyber-scrutinizing your children. That's big news in the world of college admission. But it shouldn't be. College admissions officers are savvy and (like prospective employers) they can get a little curious about students. I'm not saying we have a breaking and entering situation here — quite the contrary. Facebook and MySpace pages are not private and hence, aren't often treated as such.
The Evidence
Personal profiles were never intended for the individual's eyes only; these sites are, after all, meant for social networking. The whole point is getting to know people: old friends, current friends, possible future-friends. In fact, MSNBC found that many soon-to-be freshmen spent their final dog days of summer on Facebook, a kind of virtual dorm, making new friends prior to ever setting foot on campus. While I suppose I can understand the impulse to reach out, it doesn't make the situation any less risky. These pages are personal advertisements, meant to attract and beguile. With that in mind, is it any wonder that admission officers (not to mention parents or high school principals) are now interested? It would be hard, as concerned adults, not to be.
Get serious about the scholarship search. Friend us on Facebook.
The Wall Street Journal's September 16th edition featured an article entitled "College Applicant, Beware: Your Facebook Page is Showing" that, with the help of a survey by Kaplan, finally confirmed the truth – people, all kinds of people, are interested in an individual's cyber-self. This new survey included feedback from 320 selective schools, of which 10% use social-networking sites to evaluate applicants, a fair amount of whom admit to being negatively influenced by what they find. Although it may not seem like much, a 10% chance that your child's future will be affected by a public persona should be enough to cause anyone (parent or student) an anxiety attack or two. All the years of studying, the pressure, the angst, the juggling of school work, extracurriculars and community service, all put into jeopardy because an admissions officer took two minutes to peruse your profile.
What to do?
1. Don't think that privatizing your profile settings is enough
Even if your kids make certain parts of their profile private, they still have to be careful. Quite frankly, anyone without privacy settings is just begging to be found out. But even with privacy settings, it's still all too easy to finagle a profile peek. There are ways around those privacy settings, be they hacking or merely joining the desired network with a new email account.
2. Be Aware
Yes, Facebook is susceptible to plain old sabotage. Although most admissions officers aren't checking out their applicants' photos, some obviously are and, generally, they are looking out of sheer curiosity or because they've received a tip. There are admissions officers who receive tips concerning a student. These tips will come from someone who knows your child, knows where your child is applying, and is either trying to push out the competition or is an old friend with revenge on the brain. Admissions officers, in an effort to maintain the integrity of the school and its current student body, do investigate these tips. They must; they need to protect their students.
Apply for our Featured Scholarships today.
3. Use Alternative Applications
Instead of leaving pictures on the public domain, encourage your children to use safer alternatives like kodakgallery.com or shutterbug.com, and create photo albums to be shared with only their closest friends. Still, they must be careful which ones they put up, regardless of the website they're using. These things can and may be used against them. Once it's on the Internet, it's out of their hands, out of their control.
4. Monitor It Yourself
As parents, the best thing you can do is to make sure that their sites are cleaned up and that their profiles are private. Create some boundaries and help your student make their cyber-self appear professional. At the very least, make sure it's a fair reflection of the very best parts of them.
Get expert help applying to college with ApplyWise's online college counseling program.
Need money to pay for college?
Every semester, Fastweb helps thousands of students pay for school by matching them to scholarships, grants and awards for which they actually qualify. Sign up today to get started. You'll find scholarships like the Course Hero's $5,000 Scholarship, and easy to enter scholarships like Niche $2,000 No Essay Scholarship.
---