Packaging Academics with Excellence: Find the Right Fit
Packaging academics with excellence to find the right fit.
By Richard Pound
April 21, 2009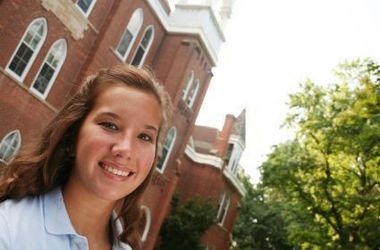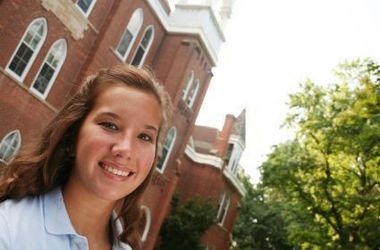 The road to college is an exciting journey, but for the uninformed traveler, it is one that can be filled with risk and consequences. The savvy student-athlete needs first to establish a road map for her future. He needs to research, investigate, and explore a multitude of college options before deciding which offers the right fit. Just as an astute homebuyer studies the market before committing to a purchase, the informed student-athlete must understand the benefits and detriments for every college/university in which she shows an interest.
What college is the right fit for you? How can learn whether a particular college setting is right for you? It's not an easy task, but with the right kind of guidance, it can be doable and can save you and your family lots of heartache down the road.
I have worked with nearly a thousand student-athletes in my career. I ask each of my clients the same question right out of the gate: What school do you want to go to? Invariably, their response is the same: "I want to go to the school that recruits me. I want to go to where I'm comfortable; I'm not worried about location." Am I to assume that the University of Anchorage will be a good fit?
It's easier to get an athletic scholarship than you think. Learn more about NCSA.
The right fit is about a lot more than which college comes calling. And it is about a lot more than "being comfortable." Naiveté about the magnitude of the college recruiting process is a common mistake, and both kids and their parents often fall victim to the adulation heaped on them by an ardent college recruiter. The recruiting college may well offer the best fit out there. Or it may not. The good news is there are ways to make sure.
Visit the schools in which you are interested, and which have shown interest in you.
Check the school's different strengths and weaknesses: campus size and population, rural or urban environment, currentness of academic and athletic facilities; stability of the program and coaching staff, and so on. All of these factors drive the student as he begins the process of finding the right fit.

My deepest concern is that student-athletes are letting the emotional factor of high-profile colleges distort their vision about which school offers the most appropriate match academically, athletically, socially, and financially. Sure, getting a "full ride" is nice to tell your friends about, but overlooking other key factors may lead to an unhappy result. The bottom line is to do your homework.
Check out contests and promotions for ways to win big.
More good news: the perfect college fit exists.
My message is clear: student-athletes must understand that choosing a college should be based in the first instance on educational value. Athletics, and one's ability to play their sport at the college level, can be taken away in the blink of an eye due to injury, increased competition, even a coaching change. However, no one can ever take away your education.
---
Richard Pound is a consultant and author of Packaging Academics with Athletics
Need money to pay for college?
Every semester, Fastweb helps thousands of students pay for school by matching them to scholarships, grants and awards for which they actually qualify. Sign up today to get started. You'll find scholarships like the Course Hero's $5,000 Scholarship, and easy to enter scholarships like Niche $2,000 No Essay Scholarship.
---