Myths about Studying Abroad
By Roxana Hadad
September 03, 2008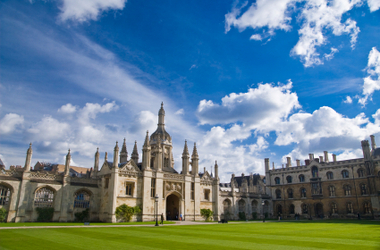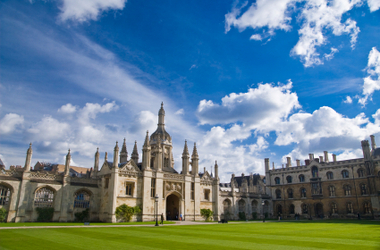 Although the number of students going abroad is growing every year, many pass up the opportunity because of misconceptions about the programs. Learn the facts and don't miss out!
Myth #1—"Studying abroad is expensive."
Studying abroad doesn't have to cost much more than a semester at home. Sponsor universities frequently charge the same tuition for their abroad programs as they charge for a semester at the home institution. In addition, state and federal financial aid can often be applied to your semester abroad. There are also several scholarships offered for students interested in international opportunities. Learn more about financial aid for study abroad.
Myth #2—"I can't study abroad because I can't speak a foreign language."
Destinations like Ireland, England and Australia present no language obstacle, and many universities offer programs taught in English even where English is not the native language.
Myth #3—"Studying abroad is only good for language majors."
Students who have studied abroad gain the qualities valued by an employer or admissions counselor. They are mature, act independently, have excellent interpersonal skills and are culturally aware.
Myth #4—"I can't take courses in my major while studying abroad."
While not every major is offered in every country, all students should be able to find interesting and relevant programs overseas.
Myth #5—"If I study abroad, I can't graduate in four years."
With careful planning, you should be able to study abroad and finish your curriculum in four years. Study abroad during winter or summer interim is available to all students, and many majors can study abroad for an entire year and still graduate on time.
Myth #6—"I won't get credit for the courses I take abroad."
American schools actively promote the advantages of studying abroad by helping students match up credits from foreign institutions to their own curriculum. Investigate before you apply: Request the syllabus of each class, ask your advisor what kind of credit you can earn and get the credit confirmed in writing. You want to be sure that you get credit for the work you did abroad.
Myth #7—"Studying abroad is only for juniors who can commit a semester or more."
Universities are working to provide study abroad programs to fit an increasingly diverse student population—from graduate students to freshmen—and many programs run during summer or winter interim. Learn more about short stints abroad.
Myth #8—"Studying abroad is not safe."
Though traveling abroad requires a degree of caution, a term overseas is by no means certain danger. Study abroad offices inform students of health and safety issues before departure and provide strict guidelines and procedures to ensure student safety. To learn about a country's current political situation and health conditions, visit the U.S. State Department Travel Advisory Web site at http://travel.state.gov.
Myth #9—"I can go abroad later, after I graduate."
Once you start life in the "real world" with financial, professional and personal responsibilities, finding the opportunity to go abroad becomes more difficult. Studying abroad allows you to become integrated within a new culture—something that's hard to do as a tourist.
So when thinking about studying abroad, don't jump to conclusions! Get the facts to decide whether or not study abroad is right for you.
Need money to pay for college?
Every semester, Fastweb helps thousands of students pay for school by matching them to scholarships, grants and awards for which they actually qualify. Sign up today to get started. You'll find scholarships like the Course Hero's $5,000 Scholarship, and easy to enter scholarships like Niche $2,000 No Essay Scholarship.
---