My Divine Comedy: Part III
A student shares her experience of making the final college admission decision.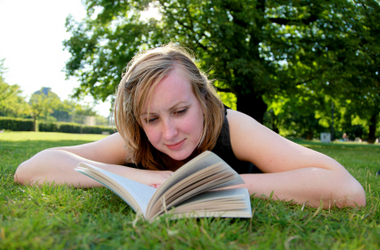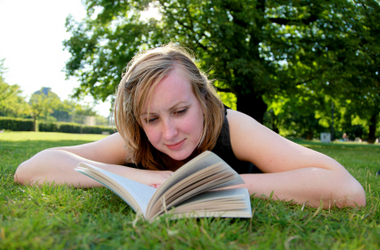 When I picked up Dante's "Paradiso" of The Divine Comedy a semester ago, I expected the souls in heaven to live the good life. I anticipated the stereotypical floating souls to eat endless buckets of fried chicken and live a carefree existence. Instead, I found Dante's work very philosophically abstract and difficult to comprehend at times.
Therefore, when I started comparing "Paradise" of The Divine Comedy to my final decision for college, I found it difficult to make correlations. Dante used so many abstract images to describe the philosophy of heaven. On the other hand, in my life, I happily observed that the words 'absolutely', 'finally', and 'definitely' replaced the ideas of 'maybe', 'possibly', and 'someday'.
At long last, I decided with great relish to attend the University of Florida. I always knew that when it came to college, I would attend one of two wonderful colleges. My top choice was always Yale University, and my second choice was always the University of Florida.
Check out our latest contests and promotions and enter today.
I loved Yale because of the history. I remember that the tour guide showed one of Johann Gutenberg's original Bibles from his first printing press. It and a myriad of other original sources were available as primary sources for research papers. I met students who told me about a club devoted to building killer robots. However, I finally decided to make Yale my first choice after seeing a plaque paying homage to William Cullen Bryant. I just read his poem, "Thanatopsis" at the time, and I wanted to attend a school which could help me write poetry of the same caliber while expanding my interests in math.
However, a rejection from my top choice college made the final decision easy. Although I was a little disappointed at first, I realized that the University of Florida was always actually a better fit. I'm not saying this to make myself feel better. The following reasons are why I shall attend the University of Florida:
1. I recognized the benefits of free college tuition, but I also discovered over spring break that I could not tolerate the cold weather quite yet. In North Carolina, I found myself wearing a ski jacket when the natives wore a light coat or sweater.
2. I am very close to my parents. The longest time I have stayed away from them was one week. While I am eager to taste some independence, I know that homesickness will loom over my imminent future. With a car at hand, I can drive home for a weekend because my house is only an hour away.
Need a school schedule that's flexible? Consider online colleges.
3. Many of my close friends decided to attend Florida as well. While it's exciting to anticipate new friends in college, I can anticipate meeting old and new friends alike.
4. The food at Florida is great. I remember dining at a cafeteria and a food court, and both my parents and I were impressed with quality and variety of food. The culinary cognoscente shall fit in quite nicely!
5. The academic curriculum is very strong. As a nerd, I intend to participate ardently. I can easily double major in math and literature while enjoying a football or basketball game here and there.
Full of relief that the process is finally over, I can see my next direction in life. The metaphorical journey of my life doesn't appear foggy anymore. Rather, it definitely appears to be promising and clear.
Need money to pay for college?
Every semester, Fastweb helps thousands of students pay for school by matching them to scholarships, grants and awards for which they actually qualify. Sign up today to get started. You'll find scholarships like the Course Hero's $5,000 Scholarship, and easy to enter scholarships like Niche $2,000 No Essay Scholarship.
---