Colleges >> Browse Articles >> Choosing a Major
Making Plans to Move Majors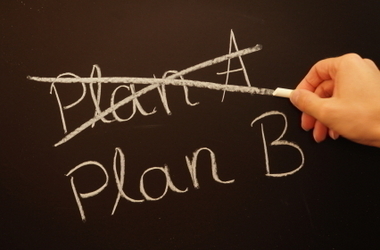 By Chris Diehl, edited by Kathryn Knight
September 04, 2008


Jump Through Hoops: One or Many?
Depending on the school, the process may be as simple as filling out a form and then briefly meeting with your advisor; it could involve an interview and a waiting list. With that in mind, it's very important for you to check with both your current and future academic departments to ask about the policies for changing your major. You may be asked to:
Fill out a form: Keep a copy for your records.
Fulfill general requirements: Some schools require that you have taken at least a semester or even a full academic year before allowing you to switch majors.
Meet

GPA

requirements: You might be denied entry if your

GPA

is too low.
Participate in department consultations: Some schools strongly recommend them, others may require them. Either way, it is a good idea to meet with academic advisors from both your old and new majors and get your questions answered.
Get assigned to a waiting list: Not unusual, depending on the popularity of the major, how full it may be during any particular semester or the time of year you try to transfer in.
Interview or audition: More common if you plan to switch to the performing arts.
Remember that you may be asked to only do one or two of these things. Your academic advisor will be able to best advise you about what needs to be done to switch your major.
But don't assume that advisors or department representatives will have checked into your situation before signing off on your major change. While an advisor should certainly help you understand what's expected, it's ultimately your responsibility to know what courses you still need to complete.
---