Colleges >> Browse Articles >> Choosing a Major
Making Plans to Move Majors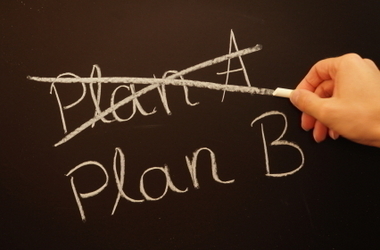 By Chris Diehl, edited by Kathryn Knight
September 04, 2008
You're bored in your classes. You're not doing well. You realize that when you were a freshman, you had no idea what you were doing. All signs point to one solution: it's time to switch your major.
According to Monster College, two out of every three students will change their major at least once during their college career. How do you make the transition as smoothly as possible?



Do Your Research
It might seem elementary, but it needs to be asked: Does your college offer the major you want? And we're not only referring to whether they offer the discipline itself, but also whether the college's program is up to your academic expectations. The strength of the academic program you're about to leave behind probably played a part in choosing your college. Is the new academic department at your college as robust as you'd like?
Review the rules and policies before charging ahead. A major switch may only be allowed during certain times of the year. Check the dates during the academic year when a major switch is allowed. Ask your current academic advisor or your dean if you're not sure.
But the biggest caveat of all is to make sure you understand what academic requirements you'll have to complete after you change majors before you actually change majors. "Make sure to read the catalog and know what the requirements are … plan ahead what it is you're going to do, especially in areas where there are a lot of electives," says Mary Morley, registrar at Cal Tech. Not checking this beforehand could mean that you extend the time you spend on your undergraduate degree by a semester, a full year, or even longer. Also keep in mind that staying longer means paying more.
Changing majors can cost you your financial aid. "Some students are on scholarships specific to their college or field, and they may lose their scholarship when they lose that major," says Dr. Fritz H. Grupe, manager of MyMajors.com and professor of information systems at the University of Nevada, Reno. Before you make the change, take into account how switching majors will affect your college costs.
---