Look Forward to Smelling the Roses
A student shares her college application experience.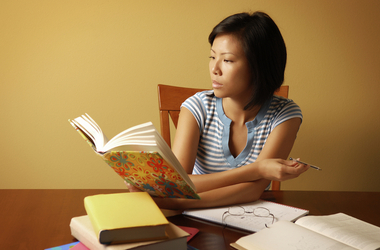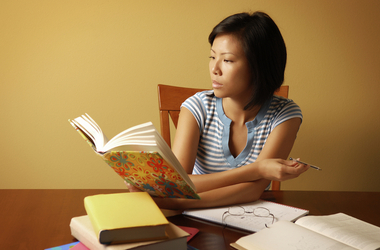 One morning, a credit card in hand (and Handel's "Halleluiah Chorus" playing in my mind), I gleefully clicked the "Submit" button for my Common Application. After I paid the application fees and filled out the school transcript forms, I was finished with the whole process. The thing I was wondering about ever since I was six had reached its completion.
As the foliage changes color this holiday season, I can sense a change in myself as well. I am a little surprised at my reaction because I thought that I would agonize over which college will enroll me. Rather, I find myself calmly doing other things and thinking other thoughts.
In reality, school work has consumed my thoughts and my time for practically my whole life. Ever since the first day of gym class I knew that I would get into college with my brains instead of my pitiful brawn. Hence, I never really found time to enjoy life or smell the roses. I spent too much time planting them.
See your scholarships and start applying today.
While I still don't have as much free time as I hoped for, I am nevertheless relieved to lift an enormous burden off of my chest. I can go watch a movie and not feel guilty about allotting more time for ACT practice. Christmas shopping no longer carries a time burden. . I find myself enjoying my culinary and musical hobbies once again. Furthermore, my academic life is back to normal.
With that thought, I still need to keep up with school. Many colleges check student progress during the school year. The application process was not difficult in respect to the forms and essays. Rather, I found it hard to balance schoolwork and college applications. While I don't need to focus on college material as much, I still need to stay on track with homework and tests. The planting is not complete.
As I work and wait for school to boil down to its last few months, I think of new hopes and dreams. I want to enroll in my top-choice school, but I also find myself looking into graduate school, visiting Paris, and pondering potential career opportunities. These exist in the far-fetched and not-so-distant future, yet maybe I am beginning to look to the moments where I can hope to smell a few sweet roses along the way.
Need money to pay for college?
Every semester, Fastweb helps thousands of students pay for school by matching them to scholarships, grants and awards for which they actually qualify. Sign up today to get started. You'll find scholarships like the Course Hero's $5,000 Scholarship, and easy to enter scholarships like Niche $2,000 No Essay Scholarship.
---