Colleges >> Browse Articles >> Test Prep
Know Your Grad School Exams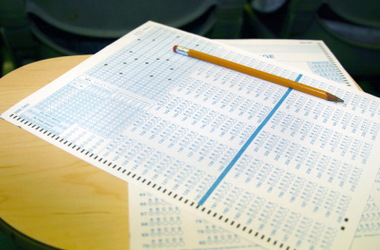 Learn everything you need to know to start the graduate school process.
By Chris Diehl
June 29, 2010
MCAT (Medical College Admission Test)
Required for: Medical school Cost: $235 regular registration; $290 late registration When: Between January and September Test duration: About 6 hours, including check-in time.






Upcoming dates:
Friday, January 28, 2011
Saturday, January 29, 2011
Saturday, March 26, 2011
Saturday, April 9, 2011
Saturday, April 16, 2011
Friday, April 29, 2011
Saturday, May 7, 2011
Friday, May 20, 2011
Saturday, May 21, 2011
Thursday, May 26, 2011
Thursday, June 16, 2011
Wednesday, July 6, 2011
Saturday, July 16, 2011
Thursday, July 28, 2011
Friday, July 29, 2011
Friday, August 5, 2011
Saturday, August 6, 2011
Friday, August 12, 2011
Thursday, August 18, 2011
Friday, August 19, 2011
Tuesday, August 23, 2011
Thursday, September 1, 2011
Friday, September 2, 2011
Thursday, September 8, 2011
Saturday, September 10, 2011
Test structure: The test is comprised of four sections:
Verbal Reasoning: Assesses ability to understand, evaluate and apply text information
Physical Sciences: Tests reasoning in chemistry and physics
Biological Sciences: Assesses reasoning in biology and organic chemistry
Writing Sample: Tests your ability to state and develop a central idea
All sections are multiple choice, except the writing sample, which is in essay form.
Scoring: The raw scores are converted into a scale of 1-15 per section. The writing sample is rated on a scale from J (lowest) to T (highest). It is up to each medical school to determine what is an acceptable score for each section.
For more information or to register online, visit the official MCAT Web site or call (202) 828-0690.
Need money to pay for college?
Every semester, Fastweb helps thousands of students pay for school by matching them to scholarships, grants and awards for which they actually qualify. Sign up today to get started. You'll find scholarships like the $2,000 "No Essay" Scholarship from Niche, a scholarship open to all U.S. students and those planning on enrolling within 12 months.